Home Care in Emmaus PA
Caring for an elderly parent with Alzheimer's disease can be a full-time job, especially as their condition progresses. The moment you find out your loved one has this condition, you probably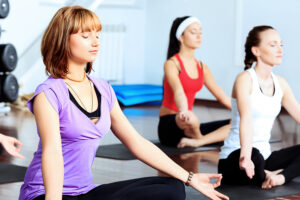 wanted to do whatever you could to help out. But how much do you really know about Alzheimer's disease? It is important that you do your research on this condition to determine what is needed.
If you are planning on  helping with the caregiving responsibilities, here are some tips to make sure you provide the best possible care needed for your parent.
Quit smoking. This rule not only applies to your loved one, but also for you. Smoking has the power to break down your mental capabilities far quicker than it does for non-smokers. In order to reduce the speed of the elder's cognitive decline, encourage them to kick the habit.
Eat right and exercise. These two things can do wonderful things for the body, including increasing energy levels, concentration, and decreasing the amount of chronic conditions your loved one develops. A dietician can help create a dieting plan for the elder, while a physical therapist and their doctor can assist with the exercise plan.
Exercise the mind. Keep their mind active by doing puzzles together, playing games, or reading. Learning a new skill, such as knitting or quilting, can also help slow down the elder's mental decline.
Watch what you say. As the elder's condition progresses, it will become increasingly difficult for them to comprehend regular conversations.  So when you are giving them directions, make each step as simple as possible. You may want to also slow down your speech slightly. If the elder is still having trouble figuring out what you are saying, repeat the same directions word-for-word.
Establish a routine. People with Alzheimer's disease typically do not like to be surprised. Establishing a consistent routine will prevent your loved one from becoming agitated because of an unknown addition to their day. The routine should include their bedtime and wake time, as well as the times they eat their meals.
Get help. There is no reason you should have to care for your loved one alone. A home care provider can be hired to assist with the caregiving responsibilities in order to take some of the stress off of your shoulders.
With these tips you will be able to help your parent stay healthy while they cope with Alzheimer's disease.
If you are considering home care in Emmaus, PA, contact the caring staff at Extended Family Care of Allentown. Call today at (610) 200-6097.
Source:  http://elderhelpers.org/blog/
Carole Chiego became a member of the Extended Family Care team in January, 2008. Prior to her role as the Administrator of the Allentown office, she was the Area Director of Operations for a home care company in East Orange, New Jersey. Carole's extensive experience in home care spans over 17 years. Her work ethic and desire to succeed in the industry are evident in her advancement within the field ranging from Scheduling Coordinator to Medical Records Coordinator to Branch Manager and finally to Administrator and Area Director. She believes assuming these roles has made her a more effective manager.
Carole gained most of her formal managerial training by attending Pennsylvania State University in pursuit of her degree in Health Policy and Administration. She attributes her informal training to have been acquired on a more personal level. Carole understands first-hand what families may experience when allowing a home care provider access to their home while providing care to their loved one. She was a caregiver for two of her grandparents until their passing and believes in the importance of allowing family members the opportunity to remain in the comfort of home if they so desire. Carole is also the mother of a child with multiple medical conditions who requires nursing services in the home. It is because of her personal experiences that Carole understands first-hand how important it is to manage a quality, high-integrity home care agency in which clients and families can place their trust and be confident they are receiving the best care possible. Carole also believes in the importance of giving back to the community. Therefore, she volunteers and spear-heads fundraising activities for a variety of charitable and professional organizations, namely the Pennsylvania Home Care Association, Autism Speaks and Avengers Baseball, Inc.
Carole, a resident of Lehigh County, is married and has 2 children. In her free time, she is the "team mom" for her son's tournament baseball team, enjoys cooking, spending time with her family and friends, and is an avid NY Giants, NY Yankees and Penn State football fan.
Carol is a verified Google Author
Latest posts by Carole Chiego (see all)