Senior Care in Macungie PA
Forgetting where the car keys were placed from time to time is typically no reason to be alarmed. However, is forgetting the directions to places they should know or the names of familiar faces, then they could have Alzheimer's disease.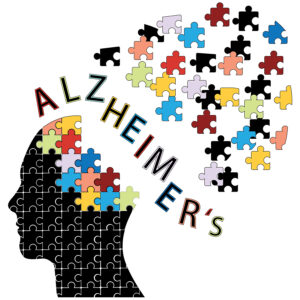 Today, people with Alzheimer's disease can live independent lives for years, before the disease takes over their cognitive and communication abilities. But in order to live this somewhat symptom-free life, it is important that they get diagnosed as early as possible. By doing so, they will get the treatment needed to prolong their symptoms as long as possible.
Early Signs of Alzheimer's Disease
Memory loss. This is one of the most well-known signs of Alzheimer's disease. A little bit of memory loss is completely normal when aging, but it is not normal if this memory lapse disrupts their daily life. This could include asking the same questions over and over, constantly relying on reminders to remember certain information, and forgetting important dates.
Trouble solving problems or planning. Does your loved one have problems working with numbers, like when they are paying bills? Or do they find it difficult to follow a recipe or other directions? This could be a sign of Alzheimer's disease.
Unable to manage everyday tasks. Completing typical chores or everyday tasks may become too difficult for the elder. Driving to a familiar location may also prove to be too challenging for them, especially if they forgot how to get there.
Forgetful on dates and times. Someone with this disease may frequently forget what month or year it is. They may also find it difficult to understand something that is not happening right away.
Problems understanding visual images. Reading, determining color or contrast, and judging distance may all occur, causing problems when driving.
Trouble communicating. The senior may find it difficult to follow along in a conversation. They may also stop in the middle of a conversation and repeat what they just said. Finding the right words to complete their thoughts may also be difficult, resulting in them call things by the wrong name or having trouble with vocabulary.
Poor judgement. Poor judgement may be used when managing their money, handling telemarketers, or taking care of their own personal hygiene and appearance.
If your loved one does have some of these signs, they can still live a full, independent life. Yet, an elderly care provider will be needed to watch over them and assist with all of the tasks the senior is unable to do alone.
If you are considering senior care in Macungie, PA, contact the caring staff at Extended Family Care of Allentown. Call today at (610) 200-6097.
Source:
http://www.alz.org/10-signs-symptoms-alzheimers-dementia.asp
Carole Chiego became a member of the Extended Family Care team in January, 2008. Prior to her role as the Administrator of the Allentown office, she was the Area Director of Operations for a home care company in East Orange, New Jersey. Carole's extensive experience in home care spans over 17 years. Her work ethic and desire to succeed in the industry are evident in her advancement within the field ranging from Scheduling Coordinator to Medical Records Coordinator to Branch Manager and finally to Administrator and Area Director. She believes assuming these roles has made her a more effective manager.
Carole gained most of her formal managerial training by attending Pennsylvania State University in pursuit of her degree in Health Policy and Administration. She attributes her informal training to have been acquired on a more personal level. Carole understands first-hand what families may experience when allowing a home care provider access to their home while providing care to their loved one. She was a caregiver for two of her grandparents until their passing and believes in the importance of allowing family members the opportunity to remain in the comfort of home if they so desire. Carole is also the mother of a child with multiple medical conditions who requires nursing services in the home. It is because of her personal experiences that Carole understands first-hand how important it is to manage a quality, high-integrity home care agency in which clients and families can place their trust and be confident they are receiving the best care possible. Carole also believes in the importance of giving back to the community. Therefore, she volunteers and spear-heads fundraising activities for a variety of charitable and professional organizations, namely the Pennsylvania Home Care Association, Autism Speaks and Avengers Baseball, Inc.
Carole, a resident of Lehigh County, is married and has 2 children. In her free time, she is the "team mom" for her son's tournament baseball team, enjoys cooking, spending time with her family and friends, and is an avid NY Giants, NY Yankees and Penn State football fan.
Carol is a verified Google Author
Latest posts by Carole Chiego (see all)