Caregiver in Mt. Lebanon PA
It can be terrifying as your loved one's family caregiver to smell unexplained smoke or to hear later that your loved one had a small fire at home. When you understand some of the most common types of fires that might affect your elderly loved one, you can take steps to make sure she's as safe as possible.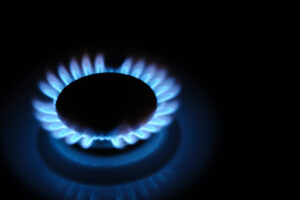 Kitchen Fires
Kitchen fires are extremely common, particularly if your elderly loved one forgets that she's left a burner on or if something flammable is left too close to the stove. One way around this is to offer to cook for your loved one and to make sure that she can easily reheat her meals in the microwave. Make sure that you loved one has a fire extinguisher in the kitchen and that she knows how to use it.
Fires Due to Smoking
If your loved one smokes, this may be one more reason to try convincing her to quit. Forgotten cigarettes or the ash from a lit cigarette can be all that it takes to accidentally start a fire. Make sure that your loved one has a safe place to extinguish her cigarette butts and that she doesn't leave her lit cigarettes unattended.
Electrical Fires
Electrical fires can seemingly pop up with no warning at all. They can be a common problem in older homes with wiring that hasn't been properly maintained. Overloaded electrical outlets and older appliances can also be a source of electrical fire. If you can, it might be a good idea to have a licensed electrician double check your loved one's home wiring.
Fires Because of Alternate Heat Sources
Alternative heat sources, such as a space heater or a kerosene heater, are another potential fire hazard. In the case of electric space heaters, they can often be just the appliance to overload an outlet since people rarely unplug other items before plugging in the space heater. Heaters that use flammable methods to operate them, such as kerosene, are dangerous and should be used with extreme care.
Look into local programs to help your loved one's home remain safe from fire. Many fire departments offer free inspections.
If you or an aging loved one are considering caregiver services in Mt. Lebanon, PA, please call and talk to the caring staff at Extended Family Care of Pittsburgh at (412) 693-6009. We will answer all of your questions.
Laura Partridge, the Business Development Manager for Star Multi Care Services has been with the company for over 12 years. Prior to her current role, she had served as the Administrator of the Pittsburgh branch, as well as holding positions within health systems in New York and Pennsylvania as a Nursing Home Administrator and Regional Director of Operations of Independent and Assisted Living facilities.
Laura has earned her MBA in Health Care Administration from Canisius College, a Bachelor of Science degree from the State University of New York at Buffalo and is currently a CPR/First Aid Instructor for the American Red Cross. Laura has sat on three Professional Advisory Committees throughout the community, has been on the Board of Directors for a non-profit nursing home, currently acts as an Advisory Board Member for the Allegheny County Respite Care Coalition, Gateway Health Plan, and the North Allegheny School District Elementary Advisory Council. She is also an active committee member of the Southwestern PA Partnership on Aging, Twilight Wish Foundation and Marshall Elementary Yearbook Committee.

Raising four active children with her husband Brian, she seems to spend more time on baseball and soccer fields than she does at home which helps her appreciate their family vacation time even more.
Latest posts by Laura Partridge (see all)