Extended Family Care will be supporting Hope Grows and its fifth annual Victorian Tea and its third annual Tee Time Golf Classic. Please join us and show support of Pittsburgh's Caregivers. There will be "Two Great Days for One Great Cause!". Both benefits will both be held at:
Montour Heights Country Club in Moon Township, PA
Tee Time Golf Class on Monday, May 14, 2018
Victorian Tea on Sunday, May 20, 2018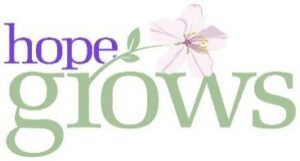 Funds raised from both events will enable Hope Grows — a non-­‐profit organization focused on Care for the Caregiver — to continue providing support services, emotional help, and educational training to help family caregivers in the Greater Pittsburgh region.
A Victorian Tea is an afternoon tea party complete with tea and crumpets, fellowship and auction bidding. Guest speakers will provide valuable information regarding caregiving and a mindful artist will guide guests through a 'one breath,' 'one line' activity. The event will be held from 11:30-2:00 p.m. in The Montour Heights Country Club main ballroom. Tea tickets are $50. Half price children's tickets.
The Tee Time Golf Classic will be played in an 18-­‐hole, four-­‐person, and scramble format at The Montour Height Country Club Course. This day of sport and goodwill kicks off at 9:00 a.m. and offers contests including four $100,000 shots and one MILLION DOLLAR shot! Corporate golf packages are $1500 per 4-some and include food, beverage, and corporate promotion. Individual tickets can be purchased.
Proceeds benefit the programs of Hope Grows which provide much-­‐needed caregiver assistance, including individual counseling, support groups, resources, and therapeutic respite activities for family caregivers; and professional training to educate the professional health care community about family caregiver needs, issues, and resources.
For more information about Hope Grows as well as details, registration, and sponsorship opportunities for A Victorian Tea and the Tee Time Golf Classic, visit www.hopegrows.net or call 412.369.4673.
If you or an aging loved one are considering Homecare Services in Pittsburgh PA, please call and talk to the caring staff at Extended Family Care of Pittsburgh at (412) 693-6009. We will answer all of your questions.
Laura Partridge, the Business Development Manager for Star Multi Care Services has been with the company for over 12 years. Prior to her current role, she had served as the Administrator of the Pittsburgh branch, as well as holding positions within health systems in New York and Pennsylvania as a Nursing Home Administrator and Regional Director of Operations of Independent and Assisted Living facilities.
Laura has earned her MBA in Health Care Administration from Canisius College, a Bachelor of Science degree from the State University of New York at Buffalo and is currently a CPR/First Aid Instructor for the American Red Cross. Laura has sat on three Professional Advisory Committees throughout the community, has been on the Board of Directors for a non-profit nursing home, currently acts as an Advisory Board Member for the Allegheny County Respite Care Coalition, Gateway Health Plan, and the North Allegheny School District Elementary Advisory Council. She is also an active committee member of the Southwestern PA Partnership on Aging, Twilight Wish Foundation and Marshall Elementary Yearbook Committee.

Raising four active children with her husband Brian, she seems to spend more time on baseball and soccer fields than she does at home which helps her appreciate their family vacation time even more.
Latest posts by Laura Partridge (see all)