Can Tech Make It Easier to Age in Place?
Advancements in technology are getting a lot of buzz. The belief is that technology may make it easier and safer for older adults to age in place. Is this true?
With technology, there are pros and cons. Some things can keep your parents safer. They need to understand how to use these devices correctly. Here are the devices they should consider and what they need to know about using them.
Medical Alert Systems and Smart Watches
You can invest in a medical alert system and pay the monthly fee or look into a smartwatch. The benefit to a medical alert system is that it monitors for falls and has a push button that alerts the support team that your parent needs help.
Some of the smartwatches on the market also have fall detection. It if detects a fall, it asks the wearer if they need emergency services. With one tap, it will call 911 if needed.
Heart monitors are also available. Hold a finger to the device and it uses an app to create an ECG. If your rhythm changes, an alert is made. It also checks the pulse. With those alerts, you could opt to take action and get your mom or dad to the doctor or ER.
That's not all. Some apps can help check your blood sugar levels. Some help ease stress through meditation. There are activity trackers and apps that monitor your parents' sleep.
Smart Speakers
Personal assistant speakers like the Google Home and Alexa manage many daily tasks. It can remind your parents when there's an appointment, to take medications, and where they put their glasses.
They can use the speakers to play podcasts and music, control the lights in the home, and turn on and off the TV. With the right set up, they can also use their device to make and receive calls.
Motion-Detecting Cameras
Do you often worry that your mom hasn't gotten out of bed? Maybe, you aren't sure if she showered without falling or managed to get up and down the stairs to do laundry. Motion-detecting cameras ease these fears.
Place them in areas where you're not infringing on her privacy such as the entryway, top of the hallway, or entrance into the kitchen. With those cameras, you'll get alerts when there is movement. You'll be able to see her get a meal, go down to do laundry, come out of the bathroom, or go to bed.
Some cameras come with microphones that allow you to push a button and talk to your parents. If you see your mom or dad stumble, you'll be able to ask if help is needed.
Aging at Home With Help
Elderly care is the best way to have peace of mind when your parents live alone. Elderly care providers help with medication reminders, transportation, meals, housekeeping, and much more. Call our elderly care provider to discuss rates.
If you or a loved one are in need of Elderly Care Services in Bethlehem PA or the surrounding areas, contact the caring professionals at 

Extended Family Care of Allentown. Call today at (610) 200-6097.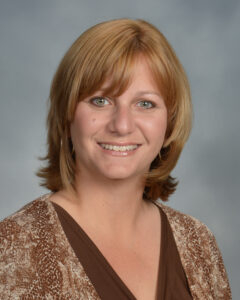 Latest posts by Carol Chiego, Branch Administrator
(see all)