5 Things You Can Do as a Long-Distance Caregiver
When Eliza's 82-year-old father suffered a stroke, she hated that she lived so far away from him that she couldn't help her siblings with his physical care. She knew they were taking on a lot of extra work to ensure their dad was participating in his stroke recovery while also leading a good and happy life. Eliza worried that her siblings would be resentful of her inability to care for their father. Then she heard the term "long-distance caregiver" and discovered that there were many ways she could help even from across the country.
Below are 5 ways Eliza and other long-distance caregivers participate in the care of their aging relatives.
#1: Take Care of Finances
Some medical conditions make it impossible for older adults to handle their own finances. Thanks to today's technology, this is one of the areas that a long-distance caregiver can step in and take care of. The senior can give the long-distance caregiver permission to access their financial accounts and handle the payment of bills and other transactions. This may seem like a small thing, but it's one less thing other family caregivers have to handle, which frees up some of their time.
#2: Act as the Central Hub
Long-distance caregivers can be the person who organizes communication between caregivers and other family members, acting as the central hub for information. They can keep the appropriate people updated on the older adult's condition. This frees other family caregivers from having to provide updates when the older adult is in the hospital or experiences a health emergency, letting them focus on other aspects of care.
#3: Organize the Care Calendar
When multiple caregivers are involved, keeping the care calendar organized can take up a lot of time. In addition, having multiple caregivers involved in the calendar can lead to confusion. A long-distance caregiver can make certain the older adult has a caregiver present when they need one and that all those involved know what the schedule is.
#4: Research the Medical Condition
Knowing as much as possible about a senior's medical condition can help caregivers to provide better care and be better advocates. A long-distance caregiver can spend time reading about the condition, treatments, and ways to manage symptoms at home. Then, they can provide others with the information they need, reducing the time they need to spend in learning about the condition.
#5: Offer Emotional Support
The older adult and other family caregivers are likely to need someone to listen and provide emotional support at times. A long-distance caregiver can make frequent calls to the senior to check on them and remind them they are cared for and loved. They can also check in with other family caregivers to see how they are and remind them how important they are to the senior's health.
If you or a loved one are in need of Caregiver Services in Easton PA or the surrounding areas, contact the caring professionals at 

Extended Family Care of Allentown. Call today at (610) 200-6097.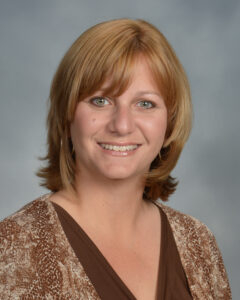 Latest posts by Carol Chiego, Branch Administrator
(see all)