What Can You Do for a Senior Battling Depression?
Your senior may be closer to developing depression than you realize, for so many reasons. There's a lot of loss involved in aging and that can manifest as depression. There are other contributing factors, too, such as medical conditions and even side effects from medications that she's already taking. But what can you do if your senior is fighting depression?
Talk to Her Doctor about What She's Experiencing
Your senior's doctor is the best place to start if you either suspect or know that she's battling depression. She may have health issues that are contributing to her depression, or medications she's taking for existing health issues can be making her depression worse. Once medical causes are ruled out, her doctor can help you both to try other answers.
Staying as Independent as Possible Can Help Her
Believe it or not, as your senior loses independence, depression is more likely to become a problem for her. If she's able to maintain as much independence as possible, that can help her to feel more empowered and therefore help to balance out the losses she is experiencing. One way you can help her to stay more independent is to get help for her, ironically enough. Home care providers are able to help your senior just enough and just when she needs the help the most.
Knowing You're There for Her Is Helpful
Having your emotional support can do so much for your senior. Just knowing that you're there for her, no matter what she's going through, is invaluable. Even if you're a long-distance caregiver, know that hearing from you and having you listen to her can be incredibly helpful. Your senior can feel forgotten by the rest of the world, which can definitely contribute to depression. Knowing that you care can undo a lot of those feelings.
You Need to Focus on Yourself Some, Too
Even though you're trying to help your senior to battle her depression, you need to be taking care of yourself, too. When you neglect yourself, that affects your senior, sometimes in subtle ways that you would never expect. Taking care of your emotional needs helps her to do the same for hers.
If your elderly family member is susceptible to depression, make sure that you know the signs so that you can help her to take action. Talk to her doctor right away to get her the help that she needs.
If you or a loved one are in need of Home Care Services in Macungie PA or the surrounding areas, contact the caring professionals at 

Extended Family Care of Allentown. Call today at (610) 200-6097.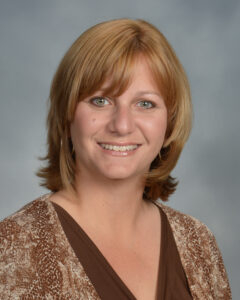 Latest posts by Carol Chiego, Branch Administrator
(see all)