Benefits of Yoga for Elderly Adults
There are many activities that elderly adults can do to stay healthy or to improve their health. One of these activities is yoga. This activity brings many senior citizens joy, more flexibility, relaxation, and more. When caring for your elderly loved one, having them practice yoga can help them in so many different ways. It might even be helpful for your elderly loved one if you or their elder care provider practices yoga with them.
Do What You Can
In many exercise programs, they push people as hard as they can. The problem is that many senior citizens aren't able to do most of those types of exercise programs. They need to go at their own pace and do exercises they are capable of doing. With yoga, they are able to do this. If your elderly loved one wants an exercise program they can do to the extent they are capable of doing, have them try out yoga. It can be extremely personalized and doesn't put pressure on your loved one to compete with others.
All Health Aspects Improved Through Yoga
When it comes to your elderly loved one's health, there is no better way to improve it than through yoga. This is an activity that will touch on each aspect of your elderly loved one's health. Their mind can feel calmer and more relaxed when doing yoga and even after they finish yoga. This is because yoga is a lot like meditation. It slows one's central nervous system down and clears their mind. In addition, yoga can help your elderly loved one to relieve stress, pay closer attention to things, and focus more, as well. Research even shows, in some cases, that yoga can help improve cognitive functioning in those who have Alzheimer's disease.
Your loved one will also experience positive body improvements due to practicing yoga. While yoga won't be able to cure any diseases they have, doing certain poses can improve their physical strength and health. Through yoga, your elderly loved one can become stronger and more flexible. They can boost their lung health and open up their chest, so they can breathe better. Not only that, but yoga helps to build strength in one's bones and back. If your elderly loved one suffers from back pain, yoga can help to relieve that pain. Yoga even helps to relieve inflammation in the body, as well.
Yoga is great for your elderly loved one's spiritual health, too. If your loved one needs to find themselves or find a purpose in life, yoga can help them to do that. Yoga teaches coping skills, balance in life, and much more.
Conclusion
Yoga can offer so many great benefits to elderly adults. If your elderly loved one needs to improve their mental and physical state, but needs an activity they can do at their own pace, yoga is just what they need.
Sources:  https://go4life.nia.nih.gov/exercise/yoga-and-older-adults/
https://www.aarp.org/health/healthy-living/info-11-2013/health-benefits-of-yoga.html
If you or a loved one are in need of Elder Care Services in Schnecksville PA or the surrounding areas, contact the caring professionals at 

Extended Family Care of Allentown. Call today at (610) 200-6097.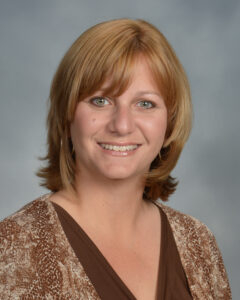 Latest posts by Carol Chiego, Branch Administrator
(see all)