Traveling Tips When Going Someplace with a Loved One Who Has Dementia
Do you need to travel with someone who has dementia? If so, you probably already know that this can be a tough experience. The good news is that there are some traveling tips when you are going someplace with a loved one who has dementia. These tips can help to make the traveling process a bit smoother.
Talk to the Airlines and the Hotels
One of the things that you can do to help make the travels with your loved one easier is to talk to the airlines and the hotels where you will be staying. Let them know that your loved one has dementia. This way, if any behaviors occur, everyone is well aware of what is going on with your loved one. In addition, if the airlines and hotels know what is going on, they can make any special accommodations if needed.
Security Screening
In this day and age, there are many different security screening procedures that need to be done for everyone that goes through the security process. Ask ahead what these procedures are going to be, so that you can practice with your loved one. This will allow them to get used to what screenings will be done. With this practice, you can possibly reduce the behaviors that your loved one will have on the trip.
Time Your Trip Appropriately
You probably know when your loved one is more likely to have behaviors. Many people who have dementia often experience behaviors later in the day. It would be better if you plan your airplane ride earlier in the day. During your trip, if there are activities you plan to do with your loved one, keep these during the times when they have fewer behaviors, as well.
Keeping Their Routine
You should also try to keep your loved one's routine as much as possible during the trip. For example, if they always go to sleep at a certain time at home, make sure they get to sleep at that same time when they are on their trip. This will also help to reduce the behaviors that your loved one has, making the trip smoother and more fun.
Regular Breaks
Trips can be overwhelming for your loved one if they have dementia. It is helpful if you can take regular breaks on your trip. This way your loved one can relax when they need to.
These are some of the best traveling tips when going someplace with a loved one who has dementia. Be sure that you follow these tips to help make your trip much smoother and more fun.
Sources:  https://www.dementia.org.au/files/resources/Travelling-with-dementia.pdf
If you or a loved one are in need of Home Care Services in Bethlehem PA or the surrounding areas, contact the caring professionals at 

Extended Family Care of Allentown. Call today at (610) 200-6097.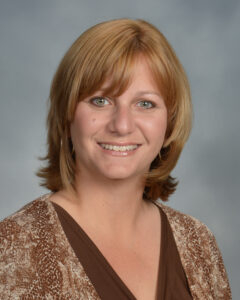 Latest posts by Carol Chiego, Branch Administrator
(see all)