What Can a Certified Home Health Care Agency Do For Your Diabetic Dad?
After his diagnosis, your dad may feel lost and scared. If he has home health aides, he has someone to help him learn what he needs to do each day. There are seven behaviors he needs to master so that he can care for himself. Diabetic education services from a home health care agency are key to learning these behaviors.
#1 – Diet
He can have a dietitian who will teach him how to make suitable food choices. He learns how to plan a diabetic-friendly menu. He'll need to learn the benefits of eating smaller meals several times a day than one large meal three times a day.
#2 – Exercise
If your dad is overweight and struggles with daily exercise due to joint or muscle pain, a physical therapist will work with him to come up with safe fitness programs that meet his needs and help ease the pain he feels.
#3 – Monitoring
Not only will he need to learn how to check his blood sugar levels, but he also needs to learn how to keep an eye on his blood pressure. He needs to know how to track his exercise and make sure he's getting enough each day. If he runs into problems, he needs to learn how to address the situation and take corrective measures.
#4 – Medication Management
Your dad needs to learn how to perform insulin injections. He needs to order refills when needed. Proper storage and handling are also important and a home health aide can help teach him.
#5 – Skin Care
He can work with an occupational therapist to learn how to care for his skin. He needs to understand how to care for cuts and scratches as they may be slower to heal when he has diabetes. He wants to know what to do to prevent an infection from setting in.
#6 – Stress Management
Stress impacts your life in many ways. One of them is the increased risk of inflammation when stress hormones are high. Stress impacts blood sugar levels, too. Your dad needs to learn healthy ways to manage stress. If he's turned to stress eating in the past, he needs to learn other ways of managing stress.
#7 – Staying Organized
Diabetes also means that your dad needs to be very careful about staying organized. He needs to track his dental, medical, and eye appointments. All three are important. He cannot forget about an appointment as it can impact his health and vision.
Talk to his doctor about getting help from a certified home health care agency. While most caregivers help with housekeeping and meal preparation, a home health care agency can send specialized caregivers to help with all aspects of his diabetes education.
If you or a loved one are in need of Home Health Care Services in Macungie PA or the surrounding areas, contact the caring professionals at 

Extended Family Care of Allentown. Call today at (610) 200-6097.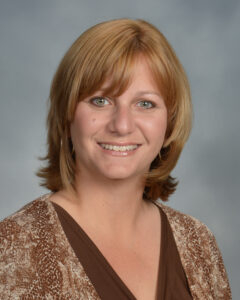 Latest posts by Carol Chiego, Branch Administrator
(see all)