Three Facts You Should Know on International Podiatry Day
Each year on October 8th, the work of podiatrists is celebrated. International Podiatry Day marks a good time to look at the benefits of foot and ankle care. Here are three facts about foot care that you may not realize can impact your parents' health.
Most Adults Suffer From One of These Common Foot Complaints
Three complaints stand out as the most common issue adults face. Blisters, ingrown toenails, and heel pain are the three, and all are easily corrected through proper foot care and wearing the right shoe size.
How should adults care for their feet? As every step you take puts one and a half times your weight on the foot, you must wear supportive shoes and slippers. Wash feet well and moisturize after the feet have been dried. Trim nails straight across and file any rough edges.
Almost 80% of Americans Don't Wear the Right Size
Do your parents know their correct shoe size and width? Foot pain is common when shoes do not fit correctly. Shoes may rub and cause sores and blisters. They may be too tight and pinch toes. There may not be enough support for an arch or heel.
Make sure your parents wear the right size by getting their feet measured professionally. After that, remind them that different manufacturers may size shoes differently. Once they find a brand that fits well and feels good, they should stick with that brand.
Why is this so important? Your foot has hundreds of ligaments, muscles, and tendons. If a show doesn't fit correctly and leads to foot pain, it will likely impact mobility. Estimates are that 6 out of 10 adults with foot pain end up having a harder time standing and moving around.
Rough, Cracked Feet Are Extremely Common
Three-quarters of Americans have very dry feet with cracked skin. The cracked skin is common on the heels. Not only is this issue painful, but it increases the risk of infection.
If your parents have rough, cracked skin on their heels, they should see a podiatrist and learn how to smooth the skin and keep it moisturized.
What happens if your parents cannot properly care for their feet? Bending over to wash between the toes or to trim nails is too hard. Why not hire caregivers to help? Home care aides can wash the feet, trim and file toenails, and apply moisturizer. Your parents' feet will be in great shape and help ease issues with infection and foot pain that impacts mobility.
Sources:  https://www.pmbc.ca.gov/forms_pubs/tp_podiatryfacts.pdf
If you or a loved one are in need of Home Care Services in Whitehall PA or the surrounding areas, contact the caring professionals at 

Extended Family Care of Allentown. Call today at (610) 200-6097.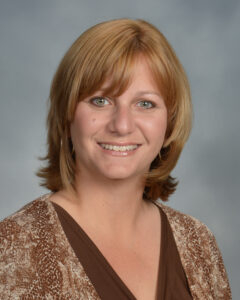 Latest posts by Carol Chiego, Branch Administrator
(see all)