How Important Is It to Have a Home Health Care Provider Checking Dad's Vitals Regularly?
Your father may be in his 70's, 80's, or 90's. His health is probably not like it was. In fact, what if he is dealing with some serious health issues? But, at the same time, he wants to remain home, where he is most comfortable. If it is essential that he be monitored regularly, there are a few choices.
Home health care is the best.
What makes home health care the best option for aging seniors? Well, for one thing it allows them to remain home. Home is where people are most comfortable.
Instead of being relegated to a nursing home or assisted living facility, your father can remain in the comfort of his house or apartment, where he has lived for many years most likely, all while enjoying the same benefits thanks to a home health care aide.
Why is it important to check his vitals?
Many family members, including a spouse or adult child who lives in the area, may feel that they can do these things themselves. However, it may be essential that your father has his vitals checked accurately daily or every other day.
Then, that information can be relayed to his primary care physician, his doctor for proper monitoring. That is why it's so important to check his vitals.
A lot of things can "go wrong" in a matter of a few days, let alone a few hours. If he has a licensed visiting nurse, often referred to as a home health care provider, coming to check his blood pressure, heart rate, and other vital stats and relaying that information to his doctor, if there are any complications arising, they can be addressed immediately.
Hours make a difference.
You may not remember, but Jim Henson, the Muppets creator, died due to a bacterial infection. Doctors said that if he had only begun an antibiotic regimen a few hours earlier, he might have survived.
Hours make a world of difference when it comes to serious health issues and for somebody like your father who may be dealing with chronic health issues or recovery following a major medical emergency, those hours matter, too.
That's why it's essential to rely on home health care for an elderly person who may be recovering or dealing with these health issues at home. Whether he's living alone, with your mother, or someone else, a home health care aide is the key to properly checking vitals and relaying the information in a timely manner to his primary doctor.
If you or a loved one are in need of Home Health Care Services in Catasauqua PA or the surrounding areas, contact the caring professionals at 

Extended Family Care of Allentown. Call today at (610) 200-6097.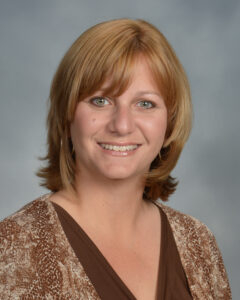 Latest posts by Carol Chiego, Branch Administrator
(see all)