FIRST STAR TO RECEIVE COVID-19 VACCINATION
Carole Chiego, the Administrator of the Allentown Extended Family Care office has become the first Star Multi Care employee to receive the COVID-19 vaccination. She received her vaccine from the Allentown Health Bureau during Phase 1A of Pennsylvania's COVID-19 distribution schedule.
Home health and home care employees are now eligible to receive the vaccination due to their healthcare status. When asked why she decided to receive the vaccine, Carole stated, "I wanted to do my part to protect my family, my co-workers and my community". Star Multi Care encourages all employees to receive the COVID-19 vaccine after speaking with their healthcare provider.
WHY GET THE VACCINE? The vaccine helps support your immune system so the body can fight off the virus if you become exposed. Combining it with wearing a mask and social distancing allows each employee to do their part to prevent the spread.
WHAT DOES IT COST? Funded through Federal tax funds, vaccine distribution sites have been set up throughout the United States and are free to all Americans.
HOW DO I GET IT? Interested home health care employees should check with their local health departments for more information. Essential steps for obtaining the vaccination would include:
1) Discuss any health risks with your primary care provider.
2) Find a Participating Provider location.
3) Call to ensure availability and check times of distribution.
4) Schedule your vaccine regime appointments (2 doses).
5) Provide necessary documentation of employment (An ID badge is usually
sufficient but check with the Participating Provider)
6) Provide a copy of your COVID-19 vaccination record to your Human
Resources Coordinator.
For more information, please visit your local Star Multi Care location at www.starmulticare.com. Be a Star and Help Stop the Spread.
If you or a loved one are in need of Home Care Services in Allentown PA or the surrounding areas, contact the caring professionals at 

Extended Family Care of Allentown. Call today at (610) 200-6097.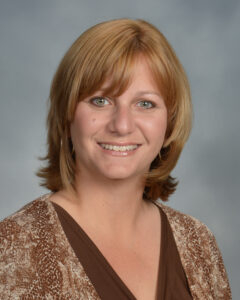 Latest posts by Carol Chiego, Branch Administrator
(see all)