Helping Your Parent after Hip Surgery
If your parent has just had hip surgery and is preparing to come home for the rest of his recovery, as his caregiver, you are most likely working on getting his home ready for him so he can be safe while he gathers his strength back from the surgery.
A hip surgery can affect just about every movement and while your parent will have physical therapy to help him gain strength and learn how to adjust to some physical changes, he's also going to need some extra help around the home. Let's look at a few changes you can make in the home, a few items you can purchase and a few people who can help with the transition.
Rearrange items in the home. If your parent's home has multiple levels with a lot of staircases, you might want to look at temporarily moving all his basic needs to one floor. This could mean moving his bed into the main living area or bringing his clothes down from his bedroom closet and put them in the entryway closet. Your main goal will be to remove or reduce the chances of falls as your parent regains his mobility.
Hire a Home Health Care Provider. A home health care provider can do more than help with chores or prepare meals (although she can do that as well). You can hire a home health care provider that is also trained in occupational and physical therapy and will be able to assist your parent in therapy at home.
With the current pandemic and recommendations for restricting travel, having someone come to the home to help with these therapies can reduce the amount of exposure your parent might have to viruses and germs in public areas. As mentioned earlier, your home health care provider can also help with other household duties, so if the washing machine and dryer are down some rickety stairs in the basement, she can help your parent by doing the laundry and bringing it back up to him when she's visiting.
Purchase some simple home tools. You can make some of the activities your parent still needs to do a bit easier with some assistance tools.
A reacher. Basically a long stick with a grabbing pinchers at the end, a reacher can help your parent pick up items from the floor or high shelves without having to bend over or reach up on his tip toes.
A shoe horn with a long handle. Help your parent be able to put on his own slip on shoes with a shoe horn he can place in the back of the shoe to easily slide his heel into the shoe, eliminating holding onto the wall and bending over.
A cane, crutch, or walker. Pick at least one to help your parent have the support he needs as he moves from one area of the home to another. Make sure his home has room in hallways and doorways to use whichever device you choose.
Recovery might be slow going but with the proper helps set up for your parent, you'll be able to rest assured knowing that he's well on his way to more mobile days ahead.
If you or a loved one are in need of Home Health Care Services in Bethlehem PA or the surrounding areas, contact the caring professionals at 

Extended Family Care of Allentown. Call today at (610) 200-6097.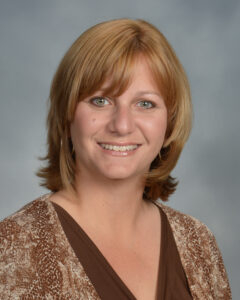 Latest posts by Carol Chiego, Branch Administrator
(see all)