Extended Family Care Employee Wins NAACP Presidential Election
Exciting news in Pennsylvania transpired for one special employee at the Extended Family Care Allentown branch over the weekend. Darlene Simpson-Riddick, Human Resources Coordinator and long-time employee, ran for President of the National Association for the Advancement of Colored People (NAACP) in Allentown and won the election.
The NAACP is a civil right organization focused with a vision of ensuring a society in which all individuals have equal right without discrimination based on race. Their objectives include removing barriers of racial discrimination to ensure the political, educational, social and economic equalities of all citizens are achieved through the democratic process.
Darlene, an Allentown native, has been with Extended Family Care, a local home health care company, since 2006 where she started as a Patient Care Advocate and was promoted to her current position in 2015. Her role involves managerial tasks related to hiring and professionally mentoring employees in the health care field which aligns her experiences with some of the efforts of the NAACP. She has stated that she ran in the election with a goal "to help improve, protect and change the community" in positive ways by enhancing the programs that already exist and potentially developing new ones. She hopes to "eliminate race-based discrimination and to ensure the health and well-being of all" people.
Darlene was a founding member of CHAMVOLA, a community group which promotes safe environments for teenagers to congregate and openly discuss topics such as personal goals, faith and their future. She attributes her involvement in community advocacy groups to the influence of her parents who were also actively involved in promoting positive community change.
Darlene plans on remaining active in other community groups which promote special education advocacy, housing issue resolution and women advancement in the workplace efforts. She is a wife, mother of two beautiful children, teacher, employee and still finds time in her busy schedule to volunteer. Darlene's extraordinary energy and compassion will guide her to success. Extended Family Care is honored to have her on their team.
If you or a loved one are in need of Home Care Services in Allentown PA or the surrounding areas, contact the caring professionals at 

Extended Family Care of Allentown. Call today at (610) 200-6097.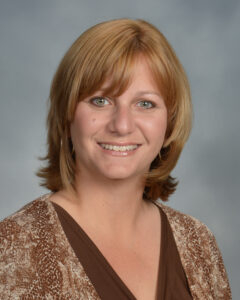 Latest posts by Carol Chiego, Branch Administrator
(see all)