Common Reasons for Senior Citizen ER Visits
There are so many senior citizens who go to the ER every single day. If you are becoming or if you are a family caregiver to your elderly loved one, it would be a good idea to learn more about reasons for these ER visits. If you know more about why many senior citizens go to emergency rooms, you can help to lower the chances that your elderly loved one will have ER visits.
Falling
One of the most common reasons why senior citizens go to the ER is because of falling. Many elderly people who fall get injured. They might fall and hit their head or hurt their back. Some elderly people fracture or break a bone during their fall. If needed, you might have to hire senior care providers to stay with your elderly loved one a lot of the time. This can help to lower their risk of falling.
Heart Disease
Another very common reason that senior citizens visit the ER is because of heart disease. There are many different types of heart disease symptoms. You might notice your elderly loved one is short of breath, has chest pains, or is lightheaded. Their blood pressure might be too high or too low or their heart might be fluttering. If you or a senior care provider notice these things in your elderly loved one, be sure to have them see their doctor. If they do have heart disease, it is best to get it treated in time, rather than having a more serious event that leads to an ER visit later on.
COPD
Another reason why many senior citizens go to the ER is due to COPD. This is also called chronic obstructive pulmonary disease. There are different conditions that fall into this disease. Some of them are chronic airway obstruction, emphysema, and bronchitis. Shortness of breath, coughing, and fatigue are some symptoms of this disease. When someone can't breath well or has coughing fits, they often need breathing treatments at the ER. If your elderly loved one has these types of issues, be sure you or a senior care provider take them to the doctor. This way, they can get the regular treatment they need, instead of always having to go to the emergency room.
These are some of the common reasons that senior citizens go to the ER. Now that you know about these reasons, you can start helping to prevent your elderly loved one from having to go to the ER. With this being said, it is also important to note that if your elderly loved one needs emergency medical attention, they do get it.
Sources:  https://www.ncbi.nlm.nih.gov/pmc/articles/PMC6391758/
If you or a loved one are in need of  Senior Care Services in Emmaus PA or the surrounding areas, contact the caring professionals at 

Extended Family Care of Allentown. Call today at (610) 200-6097.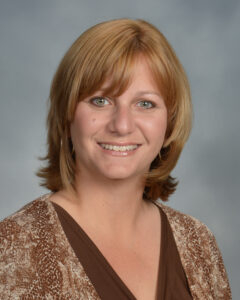 Latest posts by Carol Chiego, Branch Administrator
(see all)