Risk Factors for Pressure Ulcers and Help from Home Health Care
Pressure ulcers are sores that can form when your senior is in one position too long. Depending on the other health issues that your senior is facing, pressure ulcers can be incredibly difficult to treat and may need a great deal of time and extra care to heal. Home health care aides would be able to assist with their care.
Preventing pressure ulcers is always preferable, so it's important to understand the risk factors and how home health care providers can help.
Difficulty with Mobility
When your elderly family member doesn't have the mobility that she needs to change position easily, she may be far more likely to develop pressure ulcers. This is because being in the same position for too long creates both pressure and friction, and those wear away at the skin. If your elderly family member has other risk factors on this list, then immobility becomes even more of a concern.
Changes in Cognitive Health
Cognitive changes affect every area of your senior's life, including whether she's more likely to experience pressure ulcers. This is because she may not have a sense of time or place, therefore not knowing how long she's been sitting or lying in a particular position. She may also experience changes to how she perceives discomfort or pain, which can complicate things.
Loss of Sensation
If your senior can't feel when a part of her body is uncomfortable or in pain, that can mean that she isn't able to recognize a pressure ulcer beginning. Your elderly family member may think that she's perfectly fine being in one position for longer than she should, simply because she doesn't feel the discomfort. A regular schedule of helping her to move can help.
Moisture
Moisture is a huge issue when it comes to preventing pressure ulcers. Moisture can build up because of sweat, because of spilling food or drink, and because of incontinence. It's crucial to make sure that your elderly family member's bedding is always as dry as possible. Clean up spills and accidents as soon as you're aware of them so that you can help her to keep her skin as dry as possible.
Malnutrition
If your elderly family member isn't eating much or isn't eating well, malnutrition can be a contributing factor to pressure ulcers. The food that she eats is what your senior's body uses in order to keep her skin and other organs as healthy as possible. Without the right nutrition, her body isn't able to do that and her skin may start to break down, becoming more susceptible to pressure ulcers.
Home Home Health Care Aides can Assist
Home health care providers can help your senior to manage existing pressure ulcers and prevent future ones from forming. This additional help may be exactly what you both need in order to make sure your senior stays as healthy as possible.
If you or a loved one are in need of  Home Health Care Services in Whitehall PA or the surrounding areas, contact the caring professionals at Extended Family Care of Allentown. Call today at (610) 200-6097.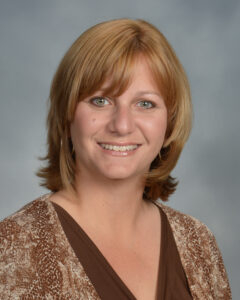 Latest posts by Carol Chiego, Branch Administrator
(see all)