Caregiver Fun with Your Parent Enjoying May Flowers
If April showers brought some May flowers to your area, why not plan a special day with your aging parent celebrating spring and the renewal that it brings? This past year has been hard for so many people, especially the elderly and their caregiver, as they've had to stop doing a lot of their favorite activities and spending time with the people that they love. But many of us feel renewed hope this spring and flowers are often the perfect symbol of that hope for brighter days ahead.
As your parent's caregiver, you've been through a lot together so plan a day to just appreciate each other among some flowers blooming in your area.
Visit a city garden
Most communities have some type of community garden that you can plan to spend some time together at. While in colder areas all of the flowers may not be blooming yet, but there can be joy in early garden visits as well. You and your parent can look for new buds just beginning to rise up out of the soil, or find some of those early bloomers that won't be here much longer. If your garden has picnic tables or a community area, maybe grab a quick lunch to sit among the flowers and enjoy with your aging parent.
Go hunting for wildflowers
While not as neatly organized and easily spotted as a planted garden, there is a certain excitement in finding wildflowers starting to grow in the forests and prairies around you. Many local outdoor areas like state parks have welcome centers that you and your parent can visit before you start hiking around to ask the resident park expert which trails have wildflowers blooming. While it may be tempting to pick a bouquet of wildflowers, leave them where you find them for others to enjoy as well as the wildlife.
Shop for flowers
Much like the way fruits and vegetables that are in season taste better when you purchase them, purchasing flowers from a floral shop that are currently in season can be a real day brightener. Whether you go by yourself to purchase some flowers for your parent, or you bring your parent along, look for tulips, daffodils, and other spring flowers to bring home and brighten up one or more of the rooms in your parent's house.
Find some flower art
Spring is a great time to give the home a new bright look with flowers. Your parent might enjoy looking for some new floral art or décor to put in her home to welcome spring. You can shop online with her or visit a local art gallery if you both feel safe doing so. Supporting a local artist can be a great way to be a part of the community and promote local small businesses.
As a loving caregiver of your parent, take some time to celebrate that you both got through another winter by enjoying the natural signs of spring such as flowers and new growth. Your parent is sure to enjoy the special time you'll get to spend together.
If you or a loved one are in need of  Caregiver Services in Schnecksville PA or the surrounding areas, contact the caring professionals at Extended Family Care of Allentown. Call today at (610) 200-6097.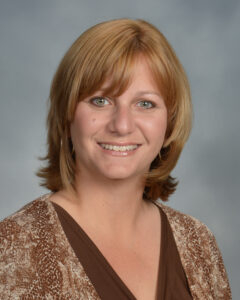 Latest posts by Carol Chiego, Branch Administrator
(see all)