Adjusting to Home Care Requires Patience
There are many types of home care to choose from. If you or somebody you care about needs assistance and support, whether it's daily or just once or twice a week, they have options available to them. That is simultaneously a comforting, yet overwhelming prospect.
Most people don't consider home care until something tragic happens or it becomes overwhelmingly obvious that assistance is needed. One of the biggest questions people have, either for themselves or an aging parent or a loved one, is what type of care is best for them, especially at this juncture in their life?
Most home care options are good options.
Most people don't want to spend any length of time in a nursing home, but that may be necessary following a major medical emergency. For example, your elderly father may have suffered a heart attack or stroke and was in the hospital for a couple of weeks.
Before he is fully discharged and sent home, his doctor may require that he be moved into a nursing home for a couple of weeks for continued monitoring. A nursing home is a significant care option for those who require significant medical attention on a daily basis, even 24 hours a day monitoring.
Sure, he could get that level of care at home, but it may be more difficult, especially if special equipment is required for that type of monitoring.
How long it might take an aging senior to adjust to this new type of care?
That depends on the senior in the type of care itself. An elderly person who is dealing with limited strength and balance issues may adjust to a care aide much more quickly than somebody who is transitioning to assisted living.
Changing your living environment can be a difficult process. It can be stressful, even if the elderly person knows this is the best option for them. Because of that, transitioning to assisted living might take a little longer than it would for a senior to adjust to a care aide.
What can families do to make the process a bit smoother?
Encourage the senior to be patient with the process itself. This elderly person might not be thrilled with the prospect of depending on a home care aide coming into their home and assisting them, especially if they require significant levels of care, like help getting into and out of the shower or onto and back up from the toilet.
Some seniors may be more resistant and hostile to the prospect of depending on other people for their basic care needs. Even though they fully realize they need help, it might not be easy for them to accept it.
It could take several days or even a few weeks for some seniors to make these adjustments. It doesn't matter whether it's nursing care, assisted living, home care, or some other type of care, allow that aging person the time he or she needs to make this important adjustment.
If you or a loved one are in need of  Home Care Services in Catasauqua PA or the surrounding areas, contact the caring professionals at Extended Family Care of Allentown. Call today at (610) 200-6097.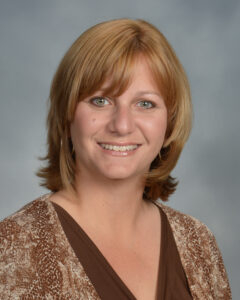 Latest posts by Carol Chiego, Branch Administrator
(see all)