Services Home Health Care Offers a Senior
Home health care services can often be a little difficult for family members to embrace at first, simply because these types of services can cover a lot of ground. Your elderly family member may have a variety of needs, whether that's due to a chronic condition or a more temporary situation. Regardless, there are ways that home health care may be able to help your senior and your entire family to feel more comfortable with her situation.
Assisting with Medical Needs
The biggest reason to bring home health care providers into your senior's life is to help with medical needs. That might happen after your senior has surgery or as she recovers from an illness or an injury. Or your elderly family member might have a chronic health issue with which she needs a lot more help now than she needed in the past.
Assisting with ADLs
ADLs are activities of daily living. These are activities that are part of daily self-care and they're activities your senior has likely been taking care of for a long time. Some examples of ADLs include getting in and out of bed, getting dressed, taking a shower, and going to the bathroom. These activities might be getting more difficult for your senior, either because she's in need of medical help or because of changes she's experiencing.
Helping with IADLs
There are other types of activities related to daily living, including remaining independent. These activities are called instrumental activities of daily living, or IADLs. These are activities like preparing meals, keeping her home clean, and running errands. These types of activities may be very difficult for your senior, especially if her mobility is impacted by her health needs.
Home Health Care Aides can also Offer Companionship
Often aging family members, especially ones who are healing or recovering from illnesses or surgeries, need and want more social engagement than their circumstances allow. Your elderly family member may have been used to being out and about a lot, and now is forced to stay at home more. That's why having care providers there with her can offer hands-on assistance as well as companionship that is very much needed.
Your senior's needs and wants are highly individual, especially when health issues are at play. Caregivers can help your elderly family member to have exactly the type of care and assistance that she needs most for as long as it's necessary.
If you or a loved one are in need of  Home Health Care Services in Nazareth PA or the surrounding areas, contact the caring professionals at Extended Family Care of Allentown. Call today at (610) 200-6097.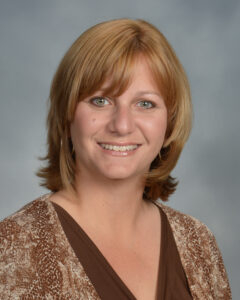 Latest posts by Carol Chiego, Branch Administrator
(see all)