Help from Home Care Services Keeps Your Senior Hydrated
If you've been trying to help your senior to avoid dehydration you might have been using a variety of different techniques. Sometimes you and their home care services aide have to get creative about the tips you're trying to help your elderly family member to get past any resistance that she has to drinking more water.
Use a Hydration App or Other Reminders
Fun ways to remember to drink water can be really helpful. A wall chart or calendar where you and your senior track her water intake can help her to see how much water she's getting. Something else to try might be a smartphone app that tracks water intake. There are a lot of really fun versions that gamify water intake, which can be tremendously motivating for your senior. Watching a virtual plant thrive as she drinks water every day can be so much fun.
Use Water Bottles with Goal Markers
Another way to track water and to gamify the situation is to use water bottles that have markers right on the side. You can find many that show how much water someone should drink by certain times of day, which helps your senior to gradually keep drinking water. You can also make one of these yourself with tape or permanent marker, assigning different values to each marker.
Infuse Water with Fruit
Plain water just is not appealing to a lot of people and if that describes your senior, she may not be interested in drinking any amount of water. Water bottles that allow you to infuse the water with fruits can be a great way to add just a little bit of flavor to water without adding a lot of extra chemicals or sugar. It can also be fun to play with different flavors.
Limit Caffeine and Alcohol
Something else that can help is to limit beverages that have alcohol or caffeine in them. That's not to say that your senior has to give up these beverages completely, but they don't help her to stay hydrated. In fact, both caffeine and alcohol have a diuretic effect, which can make dehydration worse overall.
Bringing in Home Care Services
If you're not able to be there with your elderly family member, it might feel like you're fighting a losing battle when it comes to helping her to stay hydrated. Bringing in home care services providers can be a perfect answer. They can offer companionship for your senior while also assisting her with staying hydrated during the day.
If you or a loved one are in need of Home Care Services in Northampton PA or the surrounding areas, contact the caring professionals at Extended Family Care of Allentown. Call today at (610) 200-6097.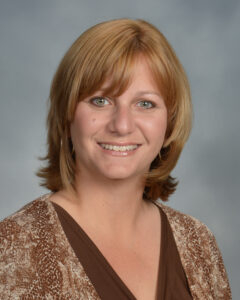 Latest posts by Carol Chiego, Branch Administrator
(see all)