Extended Family Care Cheers On Pennsylvania's Miss Amazing Teen
It is not often that we are privileged to meet real-life celebrities throughout the course of our everyday lives. However, the staff at Extended Family Care in Allentown are thrilled to be able to fulfill this wish every day because of Melissa Cipollini. Melissa was recently crowned Miss Amazing Teen Queen of Pennsylvania. The staff always knew she was special but had no idea they would someday be working with an actual Crowned Queen.
The title comes with the prestigious honor of representing the Commonwealth in the upcoming Miss Amazing Teen USA Summit which is being held in Nashville, Tennessee. The event is the annual culmination of a national self-esteem movement led for and by girls and women living with disabilities. Melissa has easily won over the hearts of the judges and staff of Extended Family Care due to her positive outlook on life and strong belief that "a disability is not an inability". Her confidence, kind demeanor and numerous talents will surely continue to shine on the national stage.
Ms. Cipollini has autism with intellectual disabilities and speech and language impairments. She is currently a client of Extended Family Care and has been characterized as a pleasant young lady with a positive demeanor. "Her outlook on life and her ability to turn any disability into an inspirational moment is a blessing to the entire community", says Carole Chiego, Administrator of the Allentown branch. "She is a role model for any teen trying to overcome any challenge life has thrown at them", she continued.
Extended Family Care is proud to be financially contributing to the family's expenses as they travel to Nashville for the national event. If you are interested in following Melissa's quest, would like to contribute or would like more information on the Miss Amazing program, please visit, Miss Amazing.
If you or a loved one are in need of Homecare Services in Allentown PA or the surrounding areas, contact the caring professionals at Extended Family Care of Allentown. Call today at (610) 200-6097.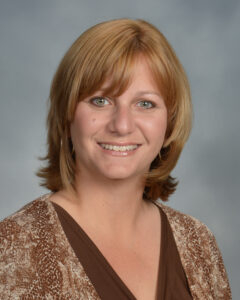 Latest posts by Carol Chiego, Branch Administrator
(see all)