Common Causes of Foot Pain in the Elderly
Foot pain is one of many reasons that an older adult may start struggling with mobility. Many things can lead to pain in the ankles, feet, and toes. In-home care aides can be there to observe what is affecting their pain. Here are some of the more common causes to consider.
Toenail Disorders
Ingrown nails are a leading cause of foot pain. If the toenails grow into the skin, it hurts and can lead to an infection. To prevent them, you want to cut the nails straight across and not have them curved at the sides.
Arthritis
Arthritis affects a large number of older adults. It occurs over time as the joints get used over and over and cartilage wears away. As the ends of the bones rub together, it hurts. If arthritis is present, over-the-counter NSAIDs like ibuprofen help ease the pain and inflammation.
Gout is another type of arthritis. It's caused when uric acid crystals build up in a joint. The most common area for gout to target is the big toe. It can be impossible to walk when there's a flare-up. Any pressure on the toe is excruciating.
If gout is diagnosed, your dad's diet is essential. He needs to avoid shellfish, red meats, and cured meats like salami, ham, etc. He also needs to stop drinking alcoholic beverages.
Ill-Fitting Shoes
Your dad's foot pain could be the result of shoes that don't fit properly. If the shoes are too wide or long, rubbing can cause sores and blisters where they slide and rub. If they're too small, they can cramp the toes. If they're too narrow, they pinch the sides of the feet.
Take your dad to a shoe expert that does a proper measurement. Once they know the width and length of his foot, they'll work with him on the best brands and shoes for his needs.
Health Conditions
Some health conditions increase the risk of foot pain. If your dad has diabetes, he may not realize he has sores or infections developing. Diabetic neuropathy is a condition that can cause sharp pain and cramping. Bone and joint pain in the feet is typical.
To prevent it, your dad needs to take care of himself. He needs to check his blood sugar levels, eat a healthy diet, and see his doctor regularly. He may struggle and need the help of an in-home care professional.
How In-Home Care can Assist
In-home care services assist your dad with medication reminders. He can have caregivers help him with transportation to and from his medical appointments, cooking his meals, and assisting him in the grocery store. Call our agency to make arrangements.
If you or a loved one are in need of In-Home Care Services in Bethlehem PA or the surrounding areas, contact the caring professionals at Extended Family Care of Allentown. Call today at (610) 200-6097.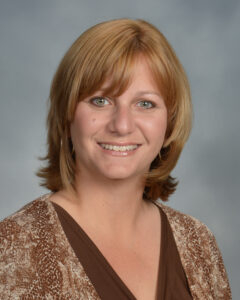 Latest posts by Carol Chiego, Branch Administrator
(see all)