24-Hour Home Care Is Essential For Post-Stroke Recovery Care
Each year, just under 800,000 Americans have a stroke. About 25% of those strokes occur in people who have already had at least one stroke. Nearly nine out of ten strokes are ischemic strokes, meaning blood flow to the brain is blocked due to a clot or similar blockage. After a stroke, it's crucial to focus on your mom or dad's care needs going forward. If you get a solid plan in place that covers all day and all night and discuss it with everyone in your family, it makes the recovery process less stressful. Having 24-hour home care services would help in this situation.
Make The Home Safer
A stroke changes how easy it is to do routine tasks. Some strokes are more severe than others. Your mom or dad may not be able to walk. If a wheelchair is needed, the home needs to be adapted to make it possible to get around the house.
This may mean moving everything to the first floor for one-level living. It can mean installing things like stairlifts and changing door handles from knobs to levers. A shower seat becomes an essential tool for bathing. If there's money, swapping a traditional bathtub and shower for a walk-in tub is smart.
Set Up As Much Online As You Can
Your mom or dad's doctor is going to prescribe medications like blood thinners to prevent another stroke. If you can set up prescription refills online for home delivery, it can save time and cut down the number of errands each month.
Arrange regularly paid bills so that they're paid automatically on the right day. You could also set up automatic deposits of any pensions or retirement income that are currently issued by a check your parent has to take to the bank.
Discuss Your Parent's Care Needs With the Medical Team
After a stroke, the first thing to do is sit down with your parent's doctors and talk about the future. The severity of the stroke will determine what care is needed going forward. Some patients need around-the-clock care, while others require a helping hand with certain tasks.
Talk about the things your parent will and will not be able to do without help. Over time, some abilities will return, but it's hard to tell just how mobile your mom or dad will be. With a supportive team at home, it makes the recovery process easier for everyone to manage. Plus, it ensures your parent that people have their back.
Have 24-Hour Home Services Step In
Call our home care agency once you know what kinds of care your mom or dad needs going forward. An expert in 24-hour home care services can help you find the right services and schedule 24-hour home care aide visits to ensure your parent is never alone.
Sources:  https://www.cdc.gov/stroke/facts.htm
If you or a loved one are in need of 24-Hour Home Care Services in Macungie PA or the surrounding areas, contact the caring professionals at Extended Family Care of Allentown. Call today at (610) 200-6097.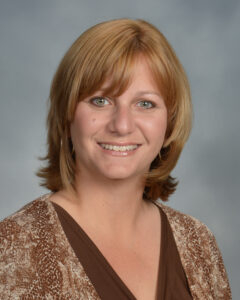 Latest posts by Carol Chiego, Branch Administrator
(see all)