Elder Care: Snow Safety For Seniors
Once the snow starts flying seniors need to take special precautions. Seniors are already prone to falls, so when seniors need to go out and about in the winter they need to be extra careful to prevent falls on snowy and icy sidewalks and in uncleared parking lots. Elder care providers can be there to assist in such a situation.
Seniors and their elder care aides that accompany them, who need to go outside to walk their dogs, walk to do errands, or drive to and from the store should always use these tips to navigate icy and snowy ground safely:
Use Snow And Ice Guards
Seniors need to have warm thick boots that are easy to get on and off and have good traction, but that traction might not be good enough. If your senior loved one lives in an area that gets a lot of snow and ice in the winter they may need snow guards and ice grips for their boots. Snow guards and ice grips are like snow chains for shoes and boots. They will give senior more traction and stability when they are walking on slippery snowy ground. An elder care provider can help seniors put snow and ice guards on their favorite boots.
Keep Plenty Of Hand Warmers Around
Hand warmers and foot warmers that can be slipped into gloves, pockets, and boots are perfect for keeping seniors warm even in the coldest weather. Stock up before the winter comes and make sure that you put some in all of your senior loved one's boots, gloves, and coats. An elder care provider that helps your senior parent can also make sure that they have plenty of warmers on them when they have to go out.
Snow Removal Mats
You probably have already set up a plowing service to make sure that your senior loved one's driveway is clean and snow free throughout the season, but you might also want to get heated snow removal mats for the walkways around the house and to the driveway or the garage. Salt can do a good job at removing ice and preventing snow buildup, but it's slow to work. Self-heating snow removal mats will prevent snow and ice from building up on the walks keeping them safe for your senior loved one to walk on.
Elder Care Aides Can Check Walkers And Canes
If your senior loved one uses a walker or a can you should check them and make sure the sturdy rubber tips on the feet and on the end of the cane are still in good shape. If they are worn smooth or look like they might crack replace them so that your senior loved one doesn't have a slip and fall when the rubber tip slides on ice or snow. It's also a good idea to put a railing near the front door and check the step railings if there are steps to the front door so that your senior loved one will have something to grab onto if they slip.
Get A Remote Starter
If your senior loved one is still driving having a remote starter installed on the car that they drive will enable them to warm up the car before they get in it so that they don't have to sit in a cold car.
If you or a loved one are in need of Elder Care Services in Whitehall PA or the surrounding areas, contact the caring professionals at Extended Family Care of Allentown. Call today at (610) 200-6097.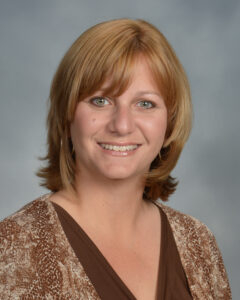 Latest posts by Carol Chiego, Branch Administrator
(see all)