EXTENDED FAMILY CARE CELEBRATES THEIR CAREGIVERS
Caregiving is an extremely rewarding yet stressful profession. Often times the type of individuals who select this career path tend to neglect themselves in their quest to take care of others. Hope Grows has recognized this flaw and created a mission of helping the caregivers take care of themselves. Extended Family Care was pleased to be a supporter of their 5th Annual Celebrating You Event which was held last month at the new Iris House in Pittsburgh, Pennsylvania. The event was truly "a gathering of mind, body and spirit" intended to provide a day of therapeutic respite and relaxation for caregivers. Participants could attend in-person or virtually depending on their location and join as many or as few events as they desired.
Events such as yoga, tapping, crafts, massage, aroma therapy and even forest bathing were offered. This is the 5th consecutive year Hope Grows has hosted the event and Extended Family Care has supported their efforts every step of the way.
"Caregivers spend most of their time taking care of others and sometimes forget about the importance of self care", says Stephen Sternbach, President & CEO of Star Multi Care, the parent Company of Extended Family Care. "This wonderful event helps them to realize the importance and the benefit of taking the time to care for themselves", he continued. The Company selected 15 employees to attend the event and received positive feedback related to the experience as well as being honored to have been selected as an attendee.
Star Multi Care and its family of Companies in New York, Ohio, Pennsylvania and Florida have put together quite an extensive Employee Appreciation Program and participation in this event is a mere fraction of what they do to show their employees how valued they truly are to the Company. For more information regarding the Celebrating You event or for employment opportunities, please contact Star Multi Care at info@starmulticare.com or visit us on the web at www.starmulticare.com.
If you or a loved one are in need of In-Home Care Services in Allentown PA or the surrounding areas, contact the caring professionals at Extended Family Care of Allentown. Call today at (610) 200-6097.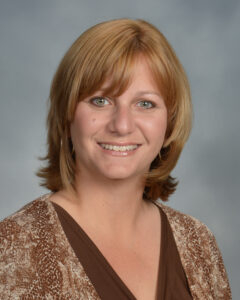 Latest posts by Carol Chiego, Branch Administrator
(see all)