Home Health Care: Making Exercise More Enjoyable for Your Senior with Diabetes
Exercise isn't all that exciting, especially for someone who is being told that they have to exercise. And if your senior has been diagnosed with diabetes, exercise is an important part of her health care plan, assuming she's safe to exercise. Having home health care services can be on top of this condition and how to improve her health.
Understand Why Exercise Is Important and Benefits of Home Health Care Services
Exercise is often recommended to people who have diabetes and it's even more important if your senior has recently been diagnosed. Regular exercise helps to lower blood sugar levels, which can be especially helpful if your elderly family member doesn't take insulin and is trying to avoid doing so. Along with a healthy diet, your senior may be able to keep her blood sugar under control. Home health care services can help with nutritional assistance.
Focus on What She Enjoys
The best exercise for anyone who is looking to become more active is the exercise that they will actually do. That means that even if there are exercises you or other people think that your senior should do, it is much more important that she tries something that interests her. Yoga, walking, and swimming are all great ideas, and can help your senior to just get moving.
Make it Consistent
Besides doing things that she enjoys, your elderly family member needs to be consistent about her exercise program. Engaging in a little bit of movement every day offers steady results and success that your elderly family member can build on over time. Exercising at the same time of day helps, too.
Start Out Easy and Ramp Up
If your elderly family member isn't used to exercising, she needs to ease into it after her doctor recommends that she start. Overdoing it doesn't do any good for her or for her health. By giving herself time to adjust to being more active, your elderly family member is able to stick with her exercise plan and reap all the health benefits.
Keep Carbs Nearby
The fact that exercise helps to lower blood sugar is fantastic, of course, but it also means that there are reasons for your senior to be extra careful. If she's not already in the habit of checking her blood sugar regularly, she needs to do so. And having carbohydrates handy, like fruit juice or a hard candy, might be a good idea. Testing is another area in which in-home diabetes care can be incredibly helpful.
Home Health Care Providers Can Assist
Home health care can be a huge help to your senior in her diabetes care plan in other ways, too. Making sure she's safe while moving around, helping with nutrition, and assisting with other aspects of managing her health is a lot easier with help.
If you or a loved one are in need of Home Health Care Services in Catasauqua PA or the surrounding areas, contact the caring professionals at Extended Family Care of Allentown. Call today at (610) 200-6097.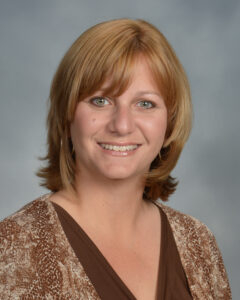 Latest posts by Carol Chiego, Branch Administrator
(see all)