24-Hour Home Care: Common Digestive Issues Among Seniors
As a family caregiver, you will have numerous duties regarding the care of your elderly loved one. It may be tough to deal with certain things such as bowel issues. However, if you learn about the common bowel changes in senior citizens it could be beneficial for your elderly loved one. You and their 24-hour home care providers can learn how to help them deal with and manage their bowel issues.
Digestive Problems in Senior Citizens
There are many things that can cause digestive problems in senior citizens. Some of these common issues include:
Low blood pressure
High risk of blood clots
Blood vessel constriction
Each one of these issues can make it difficult for blood to properly flow to your elderly loved one's gut. When there is less blood flow to their gut, they may experience diarrhea, loss of bowel control, and other digestive issues.
Medications
There are many medications that can lead to bowel issues in the elderly, too. One of the main medications that seem to cause this problem is painkillers. Medications, such as Norco, commonly cause constipation, which can be extremely painful. The reason this issue happens is that these medications slow down digestive functions. After that occurs, it can lead to gastrointestinal bleeding, bowel blockages, and many other severe bowel issues. If you or a 24-hour home care provider suspects this is happening for your elderly loved one, make sure they get the proper medical attention.
Symptoms of Bowel Obstruction
If your elderly loved one gets a bowel obstruction, it is important they get emergency medical help. Some symptoms of a bowel obstruction include:
Fever
Breathing issues
Confusion
Dehydration
Diarrhea
Nausea
Vomiting
Severe stomach pains
If your elderly loved one is experiencing a variety of these symptoms, make sure you or their 24-hour home care provider takes them to the ER or calls 9-1-1, especially if the symptoms are severe.
You and 24-Hour Home Care Overseeing
There are many different bowel changes that are common in senior citizens. You read about some of these issues above. Have you or a 24-hour home care provider noticed any of the symptoms talked about above in your elderly loved one? It is important to know that while diarrhea or constipation sporadically may not be a concern, having chronic bowel changes as noted above, do need to get checked out.
If your elderly loved one has severe symptoms, make sure they are getting prompt or emergent medical attention. If the situation doesn't seem emergent, make sure to have them see their doctor as soon as possible.
Sources:  https://www.ncbi.nlm.nih.gov/pmc/articles/PMC4325863/
https://www.nutrition.gov/topics/diet-and-health-conditions/digestive-disorders
If you or a loved one are in need of 24-Hour Home Care Services in Northampton PA or the surrounding areas, contact the caring professionals at Extended Family Care of Allentown. Call today at (610) 200-6097.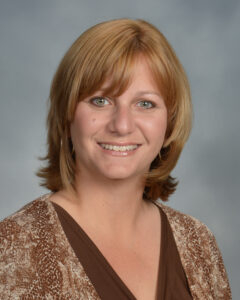 Latest posts by Carol Chiego, Branch Administrator
(see all)