Home Health Care: Did Your Dad's Doctor Mention Geriatric Rehabilitation?
You went to your dad's last appointment. He's been falling recently, and his doctor feels geriatric rehabilitation services would help. What does that mean? Geriatric rehabilitation is a wellness program to help older patients with cognitive, functional, and physical health. It's often used to help older adults dealing with dementia, heart disease, arthritis, depression, and falls due to difficulty with balance and coordination. Bringing in a home health care provider may be recommended.
What Happens During Geriatric Rehabilitation Sessions?
Depending on your dad's needs after a fall, he may need a variety of programs. He'll consult with an orthopedic specialist following a fall to determine if he fractured a bone and what treatment plan is necessary. If so, he may need to wear a splint or cast. If the fracture is severe, your dad may require surgery.
Following the surgery or cast removal, he'll need to do exercises to strengthen the muscles and joints in that area. He'll work with a physical therapist to learn the exercises and work on them together.
He may need to work with an occupational therapist to learn safer ways to do things or other options. If he falls while walking around his house, he may need to learn how to walk with a cane for support. He might need to understand how to carry items around the house without throwing off his balance.
Since his fall, he's been nervous and has limited his activities. He doesn't want to fall again. His therapists can work with him on his fear and uncertainty and help him gain the confidence he needs to get back to his usual routines.
What if he fell because his blood sugar levels got too low and caused dizziness. He could have a home health care specialist come to his home and help him learn how to choose the right foods, create diabetic-friendly weekly menus, and portion his meals and snacks correctly.
Bring Geriatric Rehabilitation Specialists to Your Dad's Home
What keeps your dad from seeing specialists to help him avoid future falls? Does he worry about being a burden by getting others to drive him around? Can you lift him in and out of your car?
Geriatric rehabilitation doesn't have to mean your dad goes to therapists' offices all of the time. Instead, home health care therapists can come to his house. It's easier to get the rehabilitation services when he isn't struggling to get in and out of a car and handle a long ride.
Talk to our home health care agency about your dad's needs. Call an expert now and ask about having therapists come to his house.
If you or a loved one are in need of Home Heath Care Services in Nazareth PA or the surrounding areas, contact the caring professionals at Extended Family Care of Allentown. Call today at (610) 200-6097.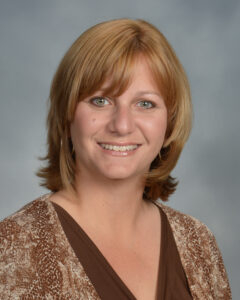 Latest posts by Carol Chiego, Branch Administrator
(see all)