Home Care: How You Know When It's Time for it
Home care is a vital service to help aging adults maintain their independence in their homes. It's not meant to take over the things your mom and dad do. It's intended to help them achieve their daily goals with the helping hand they need on more complex tasks.
How do you know when it's time for home care? What signs should you look for?
Household Chores Are Exhausting
Your parents' home is becoming cluttered and disorganized. After shopping, they are tired and don't want to put things away right now. They put it off for later, and it ever gets done.
Carrying the laundry hamper up and down the stairs to the laundry room has become too much. Your parents let the laundry build for weeks before trying to get you to help out. If they're having a harder time keeping up with housework and laundry, it's time to discuss having someone to help with housekeeping.
Their Health Is Changing
The older you are, the more likely it is that you'll be diagnosed with a chronic health condition like diabetes, high blood pressure, or arthritis. As your dad's health changes, he's having difficulty taking care of himself.
Your mom has heart disease. She often forgets to take her beta-blocker when she gets up. She struggles to cook meals, and her worsening vision poses problems when she tries to read nutrition labels in the store.
Chronic health conditions will worsen if your parents don't follow their doctor's advice. A home care aide can help them with medication reminders, meal preparation services, appointment scheduling, and transportation to appointments.
Accidents and Falls Happen More Often
You stop by to visit your parents. Your mom has a bruise on her forehead, and she says she fell getting out of the shower. Head injuries can be severe, which means it's important to address why she fell. If she struggles with balance, it's time to address her mobility assistance.
Your dad came back from running errands and misjudged the driveway entrance. He took the turn too wide and hit the tree. This isn't the first time something like this has happened. It's time to have his eyes checked and see if he should still be driving.
Go Over Lists of Activities of Daily Living
Research what the activities of daily living entail. These are things your parents need to be able to do for themselves. ADLs include tasks such as bathing, oral care, dressing, getting out of bed, walking around, and eating a meal.
There are also instrumental activities of daily living that help your parents with tasks that help them stay comfortable and safe. It includes preparing meals and snacks, paying bills, making and answering phone calls, driving a car, shopping for essentials, and remembering to take daily prescriptions.
Print these lists out and go over them with your parents. What do they have a hard time completing without help? These are the services you'd need from home care aides.
You've talked to the rest of the family, and you agree it's time for your parents to have the support of home care aides. What happens now? Talk to our home care agency and ask a specialist any questions your family has. Discuss prices and set up home care visits. Call now.
If you or a loved one are in need of Home Care Services in Allentown PA or the surrounding areas, contact the caring professionals at Extended Family Care of Allentown. Call today at (610) 200-6097.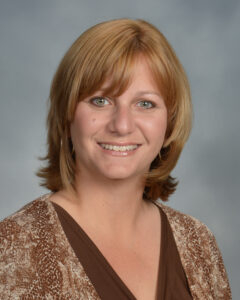 Latest posts by Carol Chiego, Branch Administrator
(see all)