Ways to Celebrate Optimism Month with Your Senior
Do you or your senior find it difficult to respond to difficult situations with optimism? Many people do, but Optimism Month every March gives you a chance to rethink all of that. With a little bit of work, you and your elderly family member might be able to turn around some less optimistic thinking and replace it with a more positive outlook. You can include their elder care aides in adopting these ideas.
Embrace Realistic Optimism
One of the things that can trip people up when they first start thinking about optimism is that being optimistic doesn't mean that you abandon reality. You can be realistic about the situation your senior is facing, for instance, and yet still have optimism about what she's experiencing. Remembering that you don't have to believe in the impossible can help you to more fully embrace optimism.
Work at Reframing Thoughts that Aren't Optimistic and Accepting Help from Elder Care Services
The stories that people tell themselves matter. So when your senior tells herself that it is bad or wrong to accept help from elder care providers, that can cause her to struggle more than she should have to struggle. Accepting help from elder care providers isn't bad or wrong and it doesn't make her any less worthy as a person to do so. Reframing her beliefs about home care can help your senior to see exactly how much they can help her to have better days overall.
Consider Working Together on a Gratitude Journal
A tool that you and your senior can use to get her to see more optimism is a gratitude journal. These are simple journals in which your elderly family member can write a few words or even a paragraph or two about something she's grateful for. This practice teaches anyone who engages in it how to spot the positives in every experience, even if it seems at first like there isn't anything positive. It might take some work at first, but this is a fulfilling practice for your senior eventually.
Put a Plan Together for a More Optimistic Future
Your senior's health may not be looking great right now, and that is more difficult to look at optimistically. But what if you and she put together a plan for her to have a more optimistic future? What would that look like? What sort of help would she and you need to pull that off? Visualize that together and put that plan in motion.
Remember that Tomorrow Is Another Chance
Everybody has good days and bad days, and that is true no matter what the circumstances are. One way you and your senior can work toward being more optimistic is for her to remember that tomorrow brings with it a new, fresh chance at a good day. Maybe today wasn't what she hoped it would be, but there's always tomorrow.
Being more optimistic is something that you and your senior can learn to do together. It takes time and a little bit of effort at first, but it can help to relieve stress and ease frustration.
Excerpt: Optimism Month gives you and your senior a new perspective.
If you or a loved one need Elder Care Services in Bethlehem PA or the surrounding areas, contact the caring professionals at Extended Family Care of Allentown. Call today at (610) 200-6097.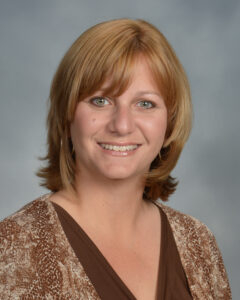 Latest posts by Carol Chiego, Branch Administrator
(see all)