What Do Home Health Care Professionals Do?
Your mom needs surgery after a fall. She fractured her hip and requires hip replacement surgery. Her surgeon tells you it's essential that she's supported during her recovery and suggests home health care services. What do they do?
Home health care services are designed to help your mom heal. These aides don't help with tasks like housework or cooking, instead, they offer the support she would get in a hospital setting.
Here are the different services home health care professionals offer.
IVs and Medication Administration
Your mom may need pain medications for a few days. With home health nurses at her home, any medications that are administered through an IV line or injection are easily managed. Her IV line can be added or removed with the skill of a trained nurse.
Suppose your mom fractured her hip because of thinning bones. Her doctor wants to monitor her vitamin D levels, bone ALP levels, and other important tests to check bone formation. Instead of traveling to a clinic or medical office, her nurse can draw her blood or collect a urine sample in her home and send it to the lab for testing.
Physical and Occupational Therapy
Instead of asking your mom to walk to your car, get into the passenger seat, and go to a physical therapist's office, she can have her physical therapist come to her home.
With home health care services, your mom's physical therapy sessions are completed at her home. This can be less stressful while she builds strength and stamina. She'll have the support she needs to build hip strength without having to travel anywhere.
Vital Signs
Nurses can take and record your mom's vital signs throughout the day. This includes her blood pressure, temperature, oxygen saturation, and pulse. These are important as they can alert medical professionals to urgent issues like infection or pain.
If your mom's blood pressure is usually in the normal range but it's high, it could be a sign that she's experiencing more pain than she's admitting. Once her pain medications kick in, her blood pressure will return to normal.
Wound/Incision Care
Nurses can clean and dress your mom's surgical incisions. If there are any signs of infection, the nurse is trained on what to do next. Plus, the nurse can report to the doctor in case they decide antibiotics are necessary.
You won't have to bring your mom to the hospital. Her doctor and nurse work together to adjust or add new medications like antibiotics without her having to go anywhere.
Do home health care services sound like the right service for your mom? Talk to her surgeon about her recovery care plan. Once you know the details, a specialist can help you schedule the services that your mom requires.
If you or a loved one need Home Health Care Services in Emmaus PA or the surrounding areas, contact the caring professionals at Extended Family Care of Allentown. Call today at (610) 200-6097.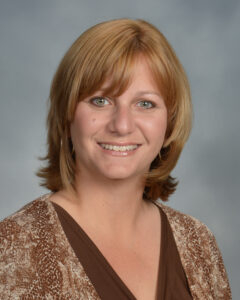 Latest posts by Carol Chiego, Branch Administrator
(see all)