In-Home Nursing Care for the Elderly
It is important that all senior citizen's needs are met. Sometimes, this may mean that in-home nursing care is needed. You may want to know what this will or could mean for your elderly loved one. You may also want to know what level of care this is and how it can benefit your elderly loved one. Keep reading this guide to find out more about home health care services for the elderly.
What is Home Health Care?
Unlike the traditional home care services, home health care nurses or providers offer medical care services. They have the qualifications needed to administer medications in your elderly loved one's home. They can also transport your elderly loved one when needed to the doctors or a hospital. They can work with you and other family caregivers to reach medical goals for your elderly loved one, as well. These providers also provide advanced medical care services in the comfort of the patient's own home.
Getting the Next Level of Care
Maybe, your elderly loved one has been receiving some elder care services up to this point. No matter how long that has been happening, it could be time for the next level of care for them. What does this mean? It means that they will start having qualified, highly trained staff providing specialized care in their home. These can be registered or licensed practical nurses.
They can do some or all of the following types of tasks:
Administer oral medications
Fill syringes
Deal with catheter and ostomy care
Remove and/or replace aseptic dressings
Manage skin conditions and wounds
Deal with tube feeding
Bowel care
These are just some of the many medical tasks that these providers can assist your elderly loved one with or do for them. If you have questions about specific medical tasks your elderly loved one needs help with, don't hesitate to talk to our home care providers today.
Getting Help Long-Term
What is going to happen if your elderly loved one has a chronic medical condition? Will they be able to receive long-term help from the comfort of their own home? Yes. Our home health care providers can work with your elderly loved one for however long it is needed. They can provide services for the rest of your elderly loved one's life if it's necessary or wanted.
How We Can Help
Our home health care providers are available whenever they are needed – 24/7. If your elderly loved one is needing home health care services, the first step is reaching out to give us a call. We can talk to you and/or your elderly loved one to assess their needs. Once that process is done, we can determine what medical care services or other services need to be provided. Your elderly loved one may need home health care and other types of elder care services, as well.
Sources:  https://www.hhs.gov/aging/long-term-care/index.html
If you or a loved one need Home Health Care Services in Whitehall PA or the surrounding areas, contact the caring professionals at Extended Family Care of Allentown. Call today at (610) 200-6097.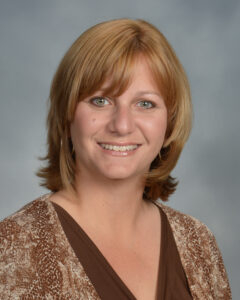 Latest posts by Carol Chiego, Branch Administrator
(see all)