How Alzheimer's Care Helps Seniors And Families
Caring for a senior loved one with Alzheimer's is tough, even on a good day. For family caregivers and family members taking care of a parent with Alzheimer's is like constantly walking an emotional tightrope. Trying to balance providing compassionate care and the emotional difficulties of having to care for a parent like a child is hard. And everyone needs a break sometimes. That's why home care services are absolutely essential.
You and your siblings need to be able to take time away to process your own emotions, get some rest, and take care of other responsibilities. But at the same time, you need the peace of mind of knowing that your senior loved one is being well cared for. Home care providers who specialize in Alzheimer's care are designed to meet the unique needs of seniors with Alzheimer's.
Specialized Care
Alzheimer's care is created specifically to meet the unique needs of seniors with Alzheimer's. The care providers have specialized training in caring for seniors with Alzheimer's so they know how to defuse tense situations, redirect seniors with Alzheimer's from upsetting topics or irritations, and keep them busy with games and activities that are appropriate for them. When you leave your senior loved one in the hands of a carer who has Alzheimer's training you can be sure they are getting the specialized care they need.
Compassionate Care
Caregivers who have gone through Alzheimer's training are compassionate and understand the challenges that seniors who have Alzheimer's are facing. They know that seniors who are irritable or belligerent are often just anxious or scared. They can calm seniors down by keeping them in their familiar environment and making sure they are comfortable until you are back and ready to take over caring for your senior parent again.
Safe Care
Safety is the most important part of Alzheimer's care. Because care providers who are trained to help seniors with Alzheimer's know how Alzheimer's affects the brain they know that keeping seniors safe means making sure they don't wander. And it also means making sure faucets are turned off, stoves aren't turned on, and that anything potentially dangerous is kept out of sight and out of reach. You won't have to worry about your senior loved one's safety when they are being cared for at home by an experienced Alzheimer's care provider. You can take care of yourself knowing that your senior loved one is ok.
Home Care Availability 24/7 
Home care can be available 24/7 so you can even go on vacation for a few days and have the peace of mind of knowing that your senior loved one won't be alone at all while you are gone. When you need a break you should take it. Alzheimer's care is there for you whenever you need it. Whether you have reached your breaking point and need a break or you need to take a week to take care of yourself or your family you can do what you need to do and your senior parent will be well cared for.
If you or a loved one need Home Care Services in Schnecksville PA or the surrounding areas, contact the caring professionals at Extended Family Care of Allentown. Call today at (610) 200-6097.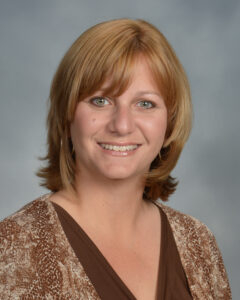 Latest posts by Carol Chiego, Branch Administrator
(see all)