The Best Home Renovations For Seniors Aging At Home
If your senior parent has decided that they would prefer to age in place, their home may need some changes to improve safety. The large family home you grew up in might not have the best layout for a senior. It also may need some changes to make it safer for someone with limited mobility to get around. Hiring senior home care providers can also help your loved one accomplish this.
There's no way to know what kind of modifications the home might need in the future because that will depend on your senior loved one's health but there are some universally helpful renovations that can make any home safer and easier for seniors like:
First Floor Full Bathroom
If your senior parent's home only has a half bath or even no bathroom on the first floor that is something that should be changed. If your senior loved one eventually can't go up and down the stairs easily or at all, they will need access to a full bathroom where they can shower or bathe. So one of the most important renovations to get done after your senior loved one has decided they want to age in place is to make sure there is a senior friendly full bathroom on the first floor of the house. Make sure when you are planning the bathroom that you plan for a senior home care provider to be able to get around the bathroom easily too. Chances are good that eventually, your senior loved one will need senior home care, and planning the bathroom layout to accommodate help will save a lot of future problems.
Widen Doorways
If your senior loved one eventually needs to use a walker or a wheelchair the doors of their home may be too narrow to accommodate a walker or a wheelchair, especially if the home is older. Older homes typically have pretty narrow doorways. If you can't easily fit a piece of furniture through the doorway then a walker or wheelchair probably won't fit either. Have a contractor come in and widen the doorways in case your senior loved one needs a walker or wheelchair later on.
Lower Countertops And Cabinets and Replace all Hardware
Even if your senior loved one doesn't eventually need a walker or wheelchair having the cabinets can counters lowered will make it easier for your senior parent to prepare food and clean up after meals. And if they do eventually need a walker or a wheelchair the lower counters will allow them to remain independent at home with just some senior home care help.
As seniors get older they often lose grip strength. And if your senior parent develops arthritis or a similar medical condition they may have trouble turning doorknobs or gripping traditional cabinet knobs and pulls. Replace the hardware in the home with cabinet pulls and doorknobs that are designed for seniors and that are easy to turn and grip. That way your senior parent won't have any trouble using them as they get older.
If you or a loved one need Senior Home Care Services in Catasauqua PA or the surrounding areas, contact the caring professionals at Extended Family Care of Allentown. Call today at (610) 200-6097.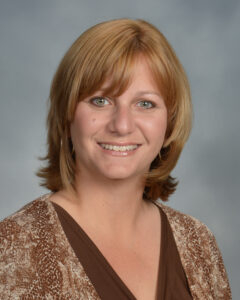 Latest posts by Carol Chiego, Branch Administrator
(see all)