The Best Ways to Take Care of Aging Feet
Older people often have trouble with foot discomfort. About a third of people over the age of 65 complain of foot discomfort, stiffness, or soreness. What are the most typical issues that older people have with their feet, and how may they be avoided or fixed? Luckily, with all of the modern technology we have access to, there are tons of ways a senior can take care of their feet. This is a situation where personal care at home providers can help.
If your senior is having trouble with things like hygiene, oral care, and foot care, they may need more help to stay independent for longer. Professionals like personal care at home are good options for your seniors who need help with getting dressed, getting the right shoes on, and much more.
There are several reasons why a senior may experience foot pain. It may come across as being stiff, crampy, or even aching. If this pain becomes too severe, even with proper shoes and foot care with the help of personal care at home, a senior should always head in to see a professional doctor for more help. However, a senior may want to try these ways to take care of their feet first.
They Should Try Pedicures
Rough and calloused heels and balls of the foot, as well as ingrown or overgrown toenails that scrape against shoes, need regular attention. Although this is something that personal care at home can help with, it is nice to have it professionally done every once in a while too. This could be a great way for you and your senior mom or dad to enjoy some time together while also focusing on hygiene.
Personal Care at Home Aides can Moisturize Feet Often
Moisturize your feet after a bath, before bed, or whenever you can get to them without shoes. If required, remove dead skin using a pumice stone or other mainly designed dry skin tool (either while wet or before or after a shower or bath), then moisturize. To avoid moisturizing your socks instead of your feet, wait for the lotion to sink into your feet thoroughly before putting on socks.
Practice Stretching Feet and Find Better Shoes
Yoga's focus on extending every area of the body, including the feet, is one of its numerous advantages. Stretching has been shown to minimize muscular tension and knot development before they become unpleasant. However, you do not need to be registered in a yoga class. Hundreds of YouTube videos and other sites provide simple foot stretching exercises.
Certain brick-and-mortar businesses still measure the foot to help you discover shoes that fit perfectly. There are several applications and online programs that will provide you with precise shoe size and width, which you can then use to choose the best fitting shoes. Amazon and other websites also sell hundreds of foot measurement gadgets from the past and present.
See a Podiatrist
Depending on your foot health, a yearly or more regular podiatrist checkup (as advised by your doctor) can help maintain your feet in good functioning condition. In many circumstances, it may avoid the onset of pain and discomfort when a problem is initially identified.
If you or a loved one need Personal Care at Home Services in Nazareth PA or the surrounding areas, contact the caring professionals at Extended Family Care of Allentown. Call today at (610) 200-6097.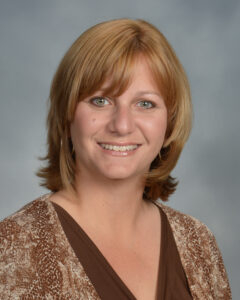 Latest posts by Carol Chiego, Branch Administrator
(see all)