What Is Respite Care and How Does It Work?
People don't always understand what respite care is. Some people think it's only for live-in family caregivers, and others think it's only offered once a client is bedridden. Neither of those situations is correct. Learn more about what respite care is, provided by elder care aides, and how it works.
What Is Respite Care?
Respite care is a service for family caregivers who need a break. As your dad's primary caregiver, you're with him seven days a week. You don't get much of a break. A respite care provider can come to his home and take over while you get a break.
You don't even have to need respite care all of the time. You're a family caregiver, but you've just tested positive for COVID. You cannot spread the virus to your dad, so you must isolate yourself for several days. Hire respite care aides to help him out until you get a negative test.
Have you ever heard of the term self-care? It's important to take care of yourself while you also take care of your dad. About three out of ten family caregivers who do not have others to help out report being in poor or fair health. It's so important to take care of your own mental and physical health first so that you have the energy to care for your dad.
When a family caregiver lives in the same home as their aging parent, more than half report being in poor or fair health. Why is this? Most of these family carers spend so many hours helping their parents that they stop taking care of themselves. Respite care ensures you take care of yourself.
How Does Respite Care Work?
When you arrange respite care, you're hiring professional caregivers to step in and take over your dad's care while you're taking a break. Go on vacation, head to work for the day, or run errands while a caregiver stays with your dad. Caregivers only come on the scheduled day, and you can add or decrease hours or days as you need.
Once you decide that respite care sounds ideal for your family's situation, call an agency and ask to talk to a specialist in elder care. You'll get to ask your family questions and make sure you understand what happens next.
Respite care affords you the chance to take care of yourself while taking care of your parent. Talk to an elder care specialist about respite care and learn more about prices and arrangements. With elder care aides helping your dad, you'll be able to socialize, go to work, and have time to yourself as often as is needed.
Sources: https://www.aarp.org/content/dam/aarp/ppi/2021/05/caregiving-in-the-united-states-50-plus.doi.10.26419-2Fppi.00103.022.pdf
If you or a loved one need Elder Care Services in Allentown PA or the surrounding areas, contact the caring professionals at Extended Family Care of Allentown. Call today at (610) 200-6097.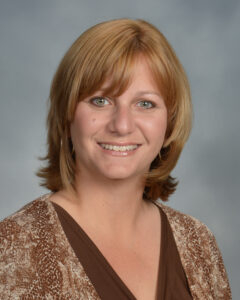 Latest posts by Carol Chiego, Branch Administrator
(see all)