Three Gifts Home Care for Children Gives Your Family
On the surface, pediatric home health care is already a fantastic solution. But when you really understand what pediatric care can do for your medically fragile child as well as the whole family, you can truly start to appreciate just how magical this type of pediatric care can feel to everyone involved. The peace of mind that you can receive does more for you than you might think.
Lower Risk of Hospital Readmittance
It's so wonderful to be able to bring your child home from the hospital. Lengthy hospital stays in particular are incredibly trying for your entire family and can be disruptive to a "normal" life. The idea of your child having to go back into the hospital quickly after just coming home can feel devastating. Having home care for children there with your child can ensure that she has the care that she needs to avoid having to go back to the hospital soon after coming home.
Peace of Mind Around Emergencies
An even more frightening thought could be wondering how you might handle emergencies. So many children who are medically fragile rely on medical equipment to literally keep them going. If that equipment should fail or even experience a mild malfunction, there's a chance that you would feel overwhelmed on your own. But with pediatric home health care providers right there who have been trained in dealing with emergency situations, you're able to rely on that experience to handle that situation properly every single time. That allows you to be able to rest much easier.
Pediatric Home Health Care Provides Time to Concentrate on Just Being a Family
When you've got a medically fragile child as a member of your family, you might feel as if you never get to just be a family. When you've got home care for children there with you, you're able to focus on having fun and just being a parent to your child. The necessary medical treatments are handled by someone who has experience in pediatric nursing. You and the rest of your family are able to just be together and enjoy the time that you have. That's priceless for your entire family.
Having access to pediatric home health care can dramatically improve the quality of life for your entire family, starting with your medically fragile child. Everyone in your family can benefit from knowing that there's someone available within a moment's notice who can handle every medical problem.
If you or a loved one need Pediatric Home Health Care Services in Bethlehem PA or the surrounding areas, contact the caring professionals at Extended Family Care of Allentown. Call today at (610) 200-6097.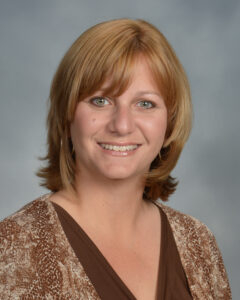 Latest posts by Carol Chiego, Branch Administrator
(see all)