Bad Weather Walking Hacks For Seniors
Seniors who love walking every day often get frustrated during the winter when they can't walk outside because of the cold or because of wet weather. Walking is a great exercise for seniors, and spending time outdoors has some significant mental health benefits. Their senior home care aides can accompany them on their adventures.
Seniors who prefer to walk outdoors and don't like it when they have to change their plans and walk indoors or skip walks altogether because of the weather can use these hacks to make it a little easier to walk outside when the weather is bad:
Combine Indoors And Outdoors
A great hack for walking that will give you the benefits of indoor and outdoor walking is to head to someplace like the botanical garden to get your walk in. Most botanical gardens, aviaries, or butterfly sanctuaries have indoor temperature-controlled spaces that also have lots of plants and natural light. Seniors can get the benefits of walking outdoors and the safety of walking indoors on easy-to-walk paths where they won't slip or fall. Seniors with senior home care can get a ride to the botanical garden and have company while they walk.
Head To The Outdoor Store with a Senior Home Care Aide
Normal exercise clothes are not really made for extreme weather, but camping gear and camping clothes are. Skip the sports store and have a senior home care provider arrange transportation to a camping or outdoor store. Look for waterproof clothing, especially waterproof socks and shoes, along with jackets and covers that will repel water and help seniors stay dry while they are walking. A rain poncho or waterproof poncho is a great top layer for seniors that like to walk because it's easy to take off if they get warm while they are walking.
Put Bags In Shoes
Seniors can use an old hack to keep their feet dry while they are walking. Putting plastic bread bags or other plastic bags like plastic grocery bags over their feet and then putting on their shoes or boots can make sure that seniors will have dry feet as they walk in snow or wet weather. Since frostbite can occur more quickly when limbs are wet and cold it's absolutely essential for seniors to keep their feet dry and warm. Thick cotton or natural fiber socks that allow the skin to breathe and bags to keep socks and feet dry can make all the difference for seniors when they're out walking.
Choose The Right Accessories
Seniors also need to make sure that their heads and hands don't get wet and cold, so they should choose a hat and gloves carefully. Some mittens and hats can make seniors sweat leaving their heads and hands wet and cold. Synthetic fiber gloves that wick moisture from the hands are a better choice than traditional mittens. And hats should always allow for airflow so that seniors don't sweat or get overheated. When seniors have the right types of clothing they can safely enjoy walking outside no matter what the weather.
If you or a loved one need Senior Home Care Services in Macungie PA or the surrounding areas, contact the caring professionals at Extended Family Care of Allentown. Call today at (610) 200-6097.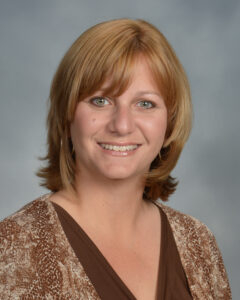 Latest posts by Carol Chiego, Branch Administrator
(see all)