How Post-Hospital Care Helps Your Senior Manage Medications
When your senior comes home from the hospital, there is a lot to take care of and manage. Just one of those tasks involves making sure that she's taking medications properly. Post-hospital care services are an excellent way to ensure that everything your senior needs when she comes home from the hospital, including medication management, is handled properly for her.
Here are a few of the ways that this type of care makes medications easier for your senior.
Keeping a List of Medications and Medication Information
When your elderly family member leaves the hospital, she may be temporarily taking more or different medications than she usually takes. Having someone there who can keep track of what medications she's taking, the dosages of those medications, and how she needs to take them can take a lot of that pressure off of her and you. As she transitions fully back to her usual medications, nurses can help her to manage that, too.
Storing Medications Properly and Tracking Refills
Some medications need special care, like being stored in the fridge or away from pets or children. Some may also need to be administered in a very specific manner. That can all be a lot for your senior to manage right out of the hospital, too, so it's helpful to have someone else manage that for her. When it comes time for refills, one point of contact dealing with the pharmacy and scheduling those refills can make the task so much easier for everyone concerned, especially while your senior is still recovering.
Following the Treatment Plan Accurately
Taking medications exactly the way that they're prescribed is crucial if your senior is going to get the results that she needs and wants. With the help of post-hospital care, your aging family member is able to have the same kind of assistance with her medication plans that she has in the hospital. Someone is there with her to make sure that she's taking the right dosage of her medication exactly when she should be.
Post-Hospital Care Aides Help Watch for Side Effects and Signs of Trouble
Another important aspect of having nursing assistance there with your elderly family member to manage her medications for her is that your senior has someone with her who is experienced in recognizing side effects and other signs of possible trouble. If your elderly family member is having a reaction to her medications, swift responses from the people around her help to ensure that she has help as soon as she needs it the most.
With help from post-hospital care, your elderly family member is able to better manage her recovery at home. You'll know that she's got her medications under control and that no one has to worry about them. This gives everyone involved a lot more peace of mind. From there, you and your senior can focus on other aspects of her transition home and do what you can to keep her from having to go back to the hospital any time soon.
If you or a loved one need Post-Hospital Care Services in Schnecksville PA or the surrounding areas, contact the caring professionals at Extended Family Care of Allentown. Call today at (610) 200-6097.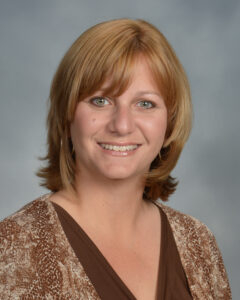 Latest posts by Carol Chiego, Branch Administrator
(see all)