Understanding Sarcopenia in Seniors
Sarcopenia, or age-related muscle loss, is common with age. Sarcopenia may occur in people as early as their thirties but is more common as they reach 50 years old and beyond. Physical inactivity can result in a 3-5% loss of muscle mass every ten years, and it significantly increases in those 75 and older. As seniors lose muscle mass, they also lose strength and mobility, which may increase the risk of falls and fractures. This is why seniors need to remain active in their later years, and having a supportive home care aide can help ensure this happens.
Symptoms or Causes of Sarcopenia
Symptoms of sarcopenia include increased muscle weakness or a noticed loss of stamina. This loss of stamina affects seniors' ability to enjoy activities as they once did. Because of this, their exercise reduces, further contributing to muscle mass loss.
Medical professionals might conduct a hand grip test to assess the ability to grip items and hold onto them for a period of time. Home care providers might notice decreased movement, such as taking longer to walk from one point to another or stopping midway for a break.
Studies have shown that muscle mass isn't the only factor when discussing sarcopenia. Other possible causes are listed below.
A reduction in nerve cells, specifically those that communicate with the body about movement
The ability to transition protein into energy decreases with age
Decreased caloric intake due to changes in diet or health, causing an inability to maintain muscle mass
Inflammation caused by chronic conditions or an injury
Increased stress
Ways to Combat Sarcopenia Seniors
There is advice for seniors concerned about sarcopenia. The first thing seniors should focus on is a well-balanced diet. This might be an issue if seniors have difficulty cooking for themselves, but with the addition of home care to their support team, the ability to have well-balanced meals increases.
Seniors should focus on adding protein to their diet since aging increases the ability to resist signals that prompt the body to transition protein into energy. Increasing protein may cause the system to reset and continue to work with protein to increase muscle growth.
Additionally, focusing on foods with Omega-3 Fatty Acids and Vitamin D increases muscle strength and improves bone density. This allows seniors to remain activity and injury free.
Increasing physical activity is another way to work against the effects of sarcopenia. Seniors can work with resistance bands or weights to improve muscle mass. Exercises that use their own muscle mass are also wonderful choices for seniors. They can also stay active by walking every day.
With a daily plan for meals and activities, home care professionals can assist seniors in ensuring they remain in the best health possible. Staying active and eating a well-balanced meal provide many benefits, including decreased effects of Sarcopenia. Home care professionals can assist with various other tasks, including transportation and light cleaning, to help seniors remain in their homes. The addition of their services is beneficial to the health and well-being of seniors as they age.
Source: https://www.ncbi.nlm.nih.gov/pmc/articles/PMC4496741/
https://pubmed.ncbi.nlm.nih.gov/21159787/
https://pubmed.ncbi.nlm.nih.gov/25882761/
https://www.webmd.com/healthy-aging/guide/sarcopenia-with-aging
If you or a loved one need Home Care Services in Northampton PA or the surrounding areas, contact the caring professionals at Extended Family Care of Allentown. Call today at (610) 200-6097.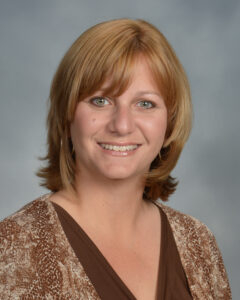 Latest posts by Carol Chiego, Branch Administrator
(see all)