How Does Home Health Care Help With MS?
May 30 was World Multiple Sclerosis Day, a day designed to raise awareness of a disease that affects close to one million people in the U.S. alone. MS affects more women than men, and your mom was diagnosed years ago. Her MS is progressing now and her doctors mentioned it's time to consider home health care services.
What can home care nurses do to help?
Physical, Occupational, and Speech Therapy
Instead of having to go to a medical office, physical, occupational, and speech therapists come to your mom's home as part of her home health care services. Swallowing problems are something speech therapists can help with.
Your mom's mobility and pain are both things a physical therapist can help with. Occupational therapists help her keep managing her daily self-care routines for as long as possible. Working with all three therapists may not be necessary, but it doesn't hurt to find out what her doctors recommend and arrange all of those that are going to help.
Emotional and Physical Health Assessments
Your mom's home health care nurse can check her vital signs each day to record them in her charts. That typically includes oxygen saturation, especially if your mom is having issues with respiratory health. Her nurse will check her pulse, breathing rate, temperature, and blood pressure.
Emotional health assessments are also part of home health care. The pain and changes to her mobility may get your mom down. Her nurse is there to make sure she's not depressed or experiencing severe anxiety.
IV Lines and Injections
When pain is severe, your mom's doctors may recommend IV pain medications. A home care nurse can set up IV lines and an RN can administer the medications she needs through the IV. If medications need to be injected, that's an option, too.
IVs are also helpful for ensuring your mom has fluids while battling a severe UTI. If she has diabetes, home health care nurses can administer insulin and check her sugar levels if needed. Or, a nurse can teach family caregivers how to test sugar levels and determine if insulin is needed and how much.
Catheter Care
If your mom has severe UTIs that block the flow, she may need a catheter to help drain the bladder. Nurses can insert and remove the catheter until her medications are helping ease the infection. As catheters can increase the risk of a UTI, she may need to stay on antibiotics for a little longer than usual.
Talk to Her Doctors First
Discuss your mom's progression with her doctors. Ask about the benefits of arranging home health care to aid her through some of the final stages like severe pain, paralysis, pressure sores, bladder and kidney infections, and swallowing problems. With home care, she can live out the rest of her life at home with the support she needs.
Sources: https://www.nationalmssociety.org/About-the-Society/MS-Prevalence
If you or a loved one needs Home Health Care Services in Bethlehem PA or the surrounding areas, contact the caring professionals at Extended Family Care of Allentown. Call today at (610) 200-6097.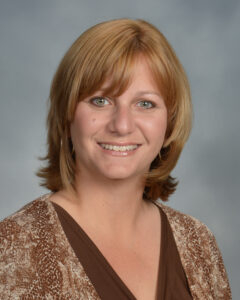 Latest posts by Carole Chiego, Branch Administrator
(see all)