It wasn't that long ago that people thought the best place to heal after a surgery or procedure was in a hospital. Long hospital stays were the norm for just about any major procedure. And while having nurses and doctors at your beck and call may seem like a great idea, the negatives of staying in a hospital room for weeks on end often outweigh the ability to push a little button to get a nurse to you right away. If your loved one is ready to come home from the hospital, but you're not able to take care of all of the aftercare, you might want to consider having professionals trained in post-hospital care services make daily or weekly visits to help your loved one recover safely and quickly.
A post-hospital care provider can help both you and your recovering loved one feel comfortable with him moving back into his bed, in his favorite room, by his favorite people. Like many people, you may feel completely competent in getting your loved one all of his favorite things when he's recovering, but your knees may quake at the thought of changing a soiled bandage or helping your loved one get the necessary physical therapy he needs to gain his strength back.
A post-hospital care provider can fill in those gaps that you're not comfortable living in or maybe just don't have the room on your plate to add them to your mile-high stacked list of responsibilities. Here are just a few ways a post-hospital care provider can help you both on this recovery journey.
Bathing and Grooming
You might not be comfortable helping your aging loved one bathe but if she cannot use the tub without assistance after her hospital stay, someone is going to have to help her so she can be safe while bathing. A post-hospital care professional can help your loved one use the bathroom safely and without feeling embarrassed. From using the toilet to getting a nice warm shower or bath, they'll keep your loved one fresh and ready to face each day.
Medication and wound management
A post-hospital care provider can help your loved one take her medication and take it safely. Seom medication will say it must be taken with food (or on an empty stomach). Whatever the case, your home care provider can help her take it correctly and at the right intervals. A post-hospital care provider can also help with changing the dressing on a wound or assessing its healing process. Their trained eyes will know if your loved one is right on schedule with recovering or if she needs to be reevaluated by her doctor.
Diet
If your loved one has a special diet she needs to maintain after her hospital stay, a post-hospital provider can help ensure she's eating what her doctor recommends and avoiding foods the doctor says she should stay away from. If you have a stubborn loved one who might battle you on this, having a neutral post-hospital provider keep her on the right track may be easier for everyone.
Caring for your loved one after a serious hospital stay may seem overwhelming but having a skilled professional on your side will make it easier.
If you or a loved one needs Post-Hospital Care Services in Emmaus PA or the surrounding areas, contact the caring professionals at Extended Family Care of Allentown. Call today at (610) 200-6097.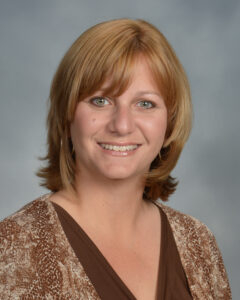 Latest posts by Carole Chiego, Branch Administrator
(see all)