Celebrating Milestones: Birthdays, Anniversaries, and New Additions!
As we gather around the virtual confetti, it's time to raise our virtual glasses and give a resounding cheer for the incredible individuals who have made our workplace shine brighter. From birthdays to work anniversaries and the arrival of new talents, July's festivities are sure to fill our hearts with joy and gratitude.
Birthdays are special occasions that remind us of the vibrant tapestry of personalities that bring life to our workplace. It's the perfect time to pause, reflect, and express our appreciation for the unique qualities that each team member brings to the table.
Whether it's the infectious laughter, the unwavering dedication, or the remarkable problem-solving skills, birthdays allow us to celebrate the individuals who make our professional journey a true delight.
So, let's get ready to blow out the candles, share some cake (virtually, of course!), and make July a memorable one for our birthday celebrants.
Kimberly Hilbert – Allentown – 07/04
Leeka Oncheck – Allentown – 07/07
Suzanne Hostetter – Lancaster – 07/10
Margaret Fry – Allentown – 07/11
Lauren Scalcione – New York – 07/18
Lisa Linscott – Ohio – 07/22
Robyn McConnell – Allentown – 07/26
Luann Brzezinski – Allentown – 07/28
In addition to birthdays, June also brings us the opportunity to commemorate work anniversaries. As we honor the commitment and loyalty of our long-standing colleagues, we are reminded of the incredible value they have added to our organization over the years.
Each work anniversary marks a significant milestone—a testament to the dedication, perseverance, and growth exhibited by these remarkable individuals. Join us as we extend our heartfelt gratitude to our cherished employees who have been with us through thick and thin, shaping the very fabric of our success.
Kimberly Hilbert – Allentown – 07/26/2021 – 2 years
Cynthia Trocchio – Corporate – 07/28/2020 – 3 years
But that's not all! June also heralds the arrival of fresh talent, as we welcome new members to our professional family. Each new hire represents an exciting opportunity for growth and innovation. They bring with them fresh perspectives, novel ideas, and a wealth of untapped potential. It is through their unique contributions that we pave the way for a vibrant future, full of creativity and forward-thinking solutions. So, let's extend a warm virtual handshake and a wholehearted welcome to these bright minds joining our ranks.
Michelle Morgan – Corporate – Biller – 06/08/2023
As we gather virtually to celebrate these special occasions, let us remember that it's the people who make a workplace truly extraordinary. Our collective achievements, camaraderie, and shared dedication have brought us to this point, where we can commemorate the milestones that contribute to our continued success. So, join us in raising a virtual toast to the birthdays, anniversaries, and new beginnings that make July an exceptional month in the life of our organization!
If you or a loved one needs 24-Hour Home Care Services in Allentown PA or the surrounding areas, contact the caring professionals at Extended Family Care of Allentown. Call today at (610) 200-6097.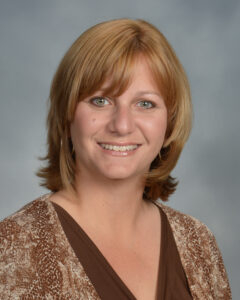 Latest posts by Carole Chiego, Branch Administrator
(see all)