It's Time to Focus on Your Emotional, Mental, and Physical Health
Your mom has Alzheimer's disease and you are the only family member in the area. You're helping her out, but you worry about how this is going to impact you. August is National Wellness Month. Stop and think about the impact being a family caregiver has on your emotional, mental, and physical health. Alzheimer's care aides are there to help your mom so that you can take care of yourself.
Caregiving Takes Strength
In the middle and late stages of Alzheimer's, your mom's mobility will worsen. She won't be able to stand on her own for long, so you will have to help her get into the shower, sit down on a shower seat, and get back out when she's washed.
She's going to need help standing up after being in bed all night. You'll be lifting her from her wheelchair, armchair, or sofa. You'll also have to help her on and off the toilet and up and down the stairs. If she has appointments, you also have to help her in and out of the car.
It takes a lot of strength. You might experience muscle strain if you're not used to it. One pulled muscle can make it incredibly hard to provide the care your mom needs.
It's Tempting to Skip Appointments
When you're the one bringing your mom to her dental exams, doctor's appointments, and physical therapy sessions, you're at a medical office so much that you may not want to go to your own appointments. You start skipping appointments because it's easier than trying to bring your mom with you or find someone to take over while you're away.
As tempting as it might be to skip an appointment, some health conditions can escalate quickly without routine care. Don't put your health at risk.
Depend on Others and Don't Try to Do Everything Yourself
Alzheimer's is an exhausting disease emotionally and physically. If you're caring for a parent with Alzheimer's disease, you have to take care of yourself first. Stop and think about what happens if you burn out and have no energy left to provide the care your mom needs.
Ask family members and friends to help out. If you've been busy with your mom all day and needed to pick up groceries, see if someone will pick them up for you. Lessening your load as much as you can will help you avoid frustration and stress.
Alzheimer's Care Aides ProvideYou with Needed Breaks
Self-care is essential. If you take on too much, your mental health is going to be impacted. Leave time for your favorite hobbies. If you love to read, find a quiet place and read for an hour. While you do that, someone else can be taking care of your mom.
Don't feel that you're the only one to care for her. With the help of caregivers who specialize in Alzheimer's care, your mom gets all of the support she needs and you're not overstressed and exhausted.
If you or a loved one needs Alzheimer's Care Services in Schnecksville PA or the surrounding areas, contact the caring professionals at Extended Family Care of Allentown. Call today at (610) 200-6097.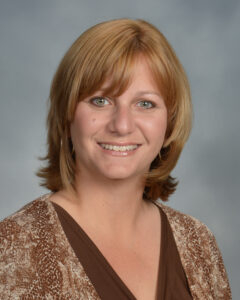 Latest posts by Carole Chiego, Branch Administrator
(see all)