How Long Does It Take to Heal From Knee Replacement Surgery?
Over 754,000 knee replacement surgeries take place each year in the U.S. Osteoarthritis is one of the most common reasons for this surgery. If a minimally invasive surgery is performed, the recovery time is three or four months. It does depend on the patient. Healing from knee replacement surgery goes faster if your dad does exactly what his surgeon recommends. That often includes using a walker for several weeks, switching to a cane for a few more weeks, and working with a physical therapy provider.
What Happens During Physical Therapy Sessions?
The first session with a physical therapist is more of an introduction. Your dad meets his physical therapist and does some simple movements to help the therapist assess his range of motion after the surgery.
They'll work slowly to build strength and improve movement over time. If he's experiencing pain, his therapist works on ways to reduce pain, whether it's the use of over-the-counter NSAIDs or the application of heat or cold packs.
Your dad's physical therapist teaches him exercises to do every day that will strengthen his knee joint. Make sure he does them. It might help to do the exercises with him for encouragement and to help him feel comfortable doing them in front of you.
If he is supposed to walk for 10 minutes outside on the sidewalk, accompany him and make sure he's using his walker or cane while he does. The more exercise he gets, the stronger his muscles become.
He Cannot Overdo It
Make sure your dad does not overdo things. If he's been told to limit the time he's standing to 10 minutes, he should take breaks regularly. If he's not supposed to lift anything over 10 pounds, make sure he doesn't.
Arrange to have caregivers or family members with your dad on laundry day or when his home needs cleaning. He shouldn't be lifting a vacuum, hamper, or heavy pots and pans. If he needs to go shopping, he can, but a caregiver can carry the bags into this house. Your dad shouldn't be doing that for now.
Once he has medical clearance to stop using a cane and get back to his normal routines, he can stop relying on others. He might never regain his full range of motion, and he needs to be prepared for that. Physical therapy is more likely to help him regain his range of motion.
The best way to heal from knee replacement surgery is by working with a physical therapist. Make the necessary arrangements for your dad and help him practice the recommended exercises when you're with him. His surgeon can help you better understand the estimated recovery time and benefits of physical therapy.
Sources: https://orthoinfo.aaos.org/en/treatment/total-knee-replacement
https://orthop.washington.edu/patient-care/articles/knee/total-knee-replacement-a-patients-guide.html
If you or a loved one needs Physical Therapy Services in Catasauqua PA or the surrounding areas, contact the caring professionals at Extended Family Care of Allentown. Call today at (610) 200-6097.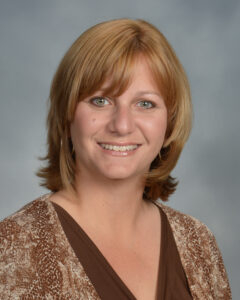 Latest posts by Carole Chiego, Branch Administrator
(see all)