Things Seniors Should Do Daily To Stay Physically Fit
As seniors get older staying fit should be one of their highest priorities. Studies have found that a senior's physical fitness can have a huge impact on their health as they age. When seniors are fit, take fitness seriously, and seek services from physical therapy providers, they can lower their risk of serious medical events like heart attacks or strokes. They can also lower the risk of developing illnesses like diabetes. And some new research has shown that being overweight or obese can increase the risk of developing Alzheimer's or other types of dementia.
Seniors who want to focus on their fitness should do these things to stay physically fit as they get older:
Physical Therapy
Physical therapy is a type of therapy that helps seniors maintain their fitness and their ability to perform movements that are necessary for their independence. The exercises that are done as part of occupational therapy are designed to help seniors do things like open drawers, hold utensils, hold a sponge, clean the counters, get in and out of chairs, and get themselves around the house safely. They are simple exercises but very effective for creating muscle memory and flexibility that seniors will need to put groceries away, make coffee, or do other daily life tasks. Therapy can help seniors stay independent.
Walk
Walking is one of the best activities for seniors. It's very simple and seniors can do it anywhere. They also don't need a lot of special equipment to go walking regularly. All seniors need is a good pair of shoes and the desire to go for a walk. Seniors can walk throughout the year, even in the winter when the weather is bad. Seniors can walk alone or with other people to make it more fun. Seniors can look for local walking clubs too if they want to make walking as social as possible.
Strength Training
Strength training has some fantastic benefits for seniors. In addition to helping seniors stay strong, it also helps prevent muscle mass loss as seniors get older. Losing muscle mass means that seniors won't be able to bear their weight as well and it can lead to falls. It can also hurt your senior parent's mobility. Strength training doesn't have to be strenuous to be effective. Simple and mild strength training can help get seniors fit. And like walking strength training can be done all year long at the gym or in the home.
Yoga
Yoga is recommended for seniors because it helps keep muscle mass and the stretching and lengthening of the muscles helps seniors with their mobility. When seniors do yoga they are working on their flexibility and muscle strength and those are just as important as aerobic activities. Yoga also helps seniors with their posture and will keep their spines straight. Yoga can help seniors stay mobile by opening up the hips, working on core strength and flexibility, and helping seniors master the independent movements they will need to be able to do to continue getting around their home easily.
If you or a loved one needs Physical Therapy Services in Bethlehem PA or the surrounding areas, contact the caring professionals at Extended Family Care of Allentown. Call today at (610) 200-6097.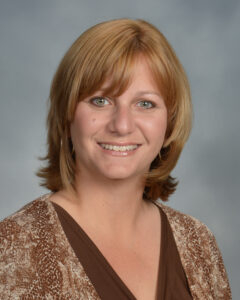 Latest posts by Carole Chiego, Branch Administrator
(see all)