The Importance of Vitamin D for Senior Health
Senior Care in Pennsylvania
If vitamin D deficiency occurs, it can have serious consequences for seniors. Ensuring that enough vitamin D is received from sunlight and supplements in a senior's diet can help to prevent high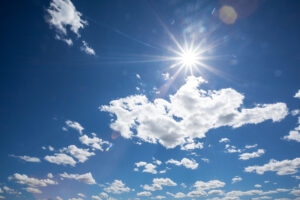 blood pressure, autoimmune disorders, fractures, falls, and a number of cancers. Read on to learn more about Vitamin D and its role in senior health.
The purpose of vitamin D
Vitamin D is essential for strong, healthy bones. It is naturally produced by the body as a response to sunlight. When taken regularly, vitamin D can help the body absorb calcium, which is essential for bone health and strength. According to the Vitamin D Council, without the presence of vitamin D the body may begin to lose bone tissue, which can lead to possible skeletal deformity, muscle weakness, and bone pain. Vitamin D is also essential for:
Helping the muscles move
Regulating the growth of cells
Carrying messages throughout the nervous system
Fighting infection
A vitamin D deficiency can occur at any time of year, not just during the winter. Regular exposure of the bare skin to the sun will generally not provide enough vitamin D for people, especially seniors. However, during the winter months, the time spent inside can prevent vitamin D from being able to penetrate the skin.
What vitamin D deficiency means in seniors
The deficiency of vitamin D is common in seniors for a number of reasons. According to the American Journal of Clinical Nutrition, seniors are prone to a number of risk factors, which include:
A reduced intake of vitamin D through the diet
Reduced time in the direct sun
Thinner skin
Impaired ability for absorption in the intestines
Why seniors need vitamin D
In most cases, seniors who are able to get the recommended around of vitamin D each day will receive the following benefits:
Lower risk of falls and fractures
Lower risks for bone disorders such as osteoporosis
Maintenance of independence and physical mobility
Reduction in some cancers, diabetes, and cardiovascular issues
Reduced chances of having to go into a nursing home sooner
How to get more vitamin D
There are a number of ways for seniors to get the vitamin D they need. In some cases, it will be up to their senior care provider to ensure they receive the amount they need. Some of the most common ways to get this vitamin include exposure to the sun and eating certain fortified foods on a daily basis.  There are also a number of supplements that can help provide vitamin D to seniors.
If you are considering hiring elderly care services in Pennsylvania, call the caring staff at Extended Family Care of PA at (888) 660-6478.
Source
http://ajcn.nutrition.org/content/75/4/611.full
http://www.vitamindcouncil.org/about-vitamin-d/am-i-deficient-in-vitamin-d/
Latest posts by Stephen Sternbach
(see all)