Home Care Tips: Keeping Illness at Bay in the New Year
Home Care in Pennsylvania
The beginning of a new year is an exciting time to be on a home care journey with your elderly loved ones. This is a time when you get to look ahead to all of the opportunity and excitement that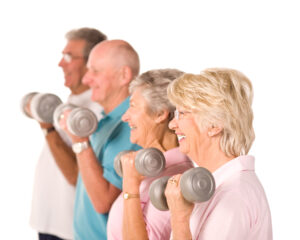 the year holds for you and start making plans for how you are going to make the absolute most of it for yourself and for your aging parents. With everything you are doing to pursue goals such as weight loss, getting more activity, and keeping the house clean, however, you could be putting yourself at greater risk of illness.
Use these tips to help you keep illness at bay while working toward New Year's resolutions:
• Get enough sleep. Your enthusiasm for pursuing your goals for the new year could encourage you to add more activities to your schedule, which might cut down on your sleep. While trimming off a couple of hours of sleep each night might lengthen your day and make you feel like you can take on more each day of your schedule, it could also be suppressing your immune system and not giving your body the rest that it needs in order to recuperate, heal, fight off infection, and build up your energy reserves. Make sure that you are getting good quality sleep consistently and that you encourage your parents to maintain a healthy sleep schedule as well.
• Manage stress. Stress is a normal part of life, but when you are dealing with it on a daily basis and it starts to reach serious levels, you are putting your health at risk. Stress is hard on the body and the mind, leading to exhaustion, suppressed immune system, and more difficulty fighting off illness if it does occur. If you notice that your stress levels are creeping up in the early weeks and months of the year, adopt ways to cope with that stress so that you can ward it off before it comes and keep it down when it does occur. Walks, bubble baths, reading a good book, and even hiring an in home health care services provider to be with your parents for a day or two a week so that you can take some time off are all great ways to keep your stress at healthy levels and protect your health.
• Monitor your exercise. One of the most common New Year's resolutions that people make at this time of year is losing weight and getting healthier. This is a fantastic way to improve your life and the life of your aging loved ones, but you want to make sure that you are not overdoing it when it comes to your exercise. Talk to your doctor and your aging loved ones' doctors prior to starting a new exercise regimen so that you know if the exercises that you are considering are a healthy option considering any limitations or challenges that you or your parents face, and how much you should be doing on a regular basis so that you do not push yourself or your seniors too hard and potentially overexert your body, making you more vulnerable to illness.
If you are considering hiring home care services in Pennsylvania, call the caring staff at Extended Family Care of PA at (888) 660-6478.
Latest posts by Stephen Sternbach
(see all)