Do Your Parents Each Need Their Own Home Care Provider?
Home Care in Pennsylvania
If you are on a home care journey with your aging loved ones, you might be considering hiring a care provider to help you handle some of the care tasks that your seniors need in order to keep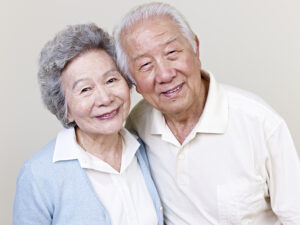 them safe, healthy, happy, and comfortable as they age in place. This care provider can step in to fill in care gaps by being with your parents when you are not able to be with them because you live at a distance, need to be at work during the day, or have children you are taking care of in addition to your parents, or handling care tasks that you are not comfortable with or that you cannot physically do. An in home health care services provider can also be a source of support, social interaction, and mental stimulation that they would not be able to get just receiving care from you.
While you are making the decision as to whether you parents need extra care, it is important to take a step back and realize that them needing care might be more than just hiring one care provider. While many elderly couples receive care from one care provider who is there to handle the needs of both, this may not be the right arrangement for your loved ones. Could each of your parents need their own in home health care services provider?
Some things to keep in mind when considering whether your parents each need their own home care provider include:
Extensive needs. Do each of your parents cope with several different issues? Do each of them have issues that require extensive care and support, such as transferring needs or cognitive issues such as Alzheimer's disease? If your aging loved ones are dealing with serious concerns that need focused care throughout the day, each of them having their own care provider could allow them to get the care that they need consistently and reliably.
Unique challenges. Each person is an individual and needs personalized care, but some people have challenges that are more unique than others, requiring specialized care that might necessitate extra attention. This could mean that the care provider will not be able to give enough attention and time to the needs of each of them to fulfill those needs successfully.
Different care levels. If one of your seniors does not have as extensive of needs as the other but still requires care, it may be beneficial for each of them to have individual care so that that care provider can personalize the care approach to his needs. For example, if your mother is healthier and more active than your father, but still requires some assistance, having a separate care provider can ensure that she stays as active as possible while still ensuring that your father gets the care and support that he needs for his own health and wellbeing.
Day and night care. Some seniors cope with issues that require care and assistance at night as well as during the day. If this is the case for one of your parents, having separate care providers will ensure they both stay safe and healthy at all times of day.
If you are considering hiring home care services in Pennsylvania, call the caring staff at Extended Family Care of PA at (888) 660-6478.
Latest posts by Stephen Sternbach
(see all)